The countries of the Caribbean are, as it's said, divided by sea, but united by culture. It is in the spirit of recognizing that many state-local issues in a single Caribbean state can have regional impact and significance that I write this column about a recent incident in Jamaica.
On November 1st, at Jamaica's University of Technology, a male student suspected of being gay was allegedly caught in a compromising position with another man in a bathroom. Once found, the young men were descended upon by an angry mob. While one of the men is said to have been able to escape the mob, the other ran to one of the university's guards' rooms to seek shelter with the mob on his heels.  Once the young man was in the guards' room, instead of finding safety, he found himself forcibly confined and beaten by the security guards. While this took place, the mob of students watched from the room windows, tried to get at the young man themselves, and rallied and cheered at the landing of each of the security guards' homophobic blows to the young man's body and dignity.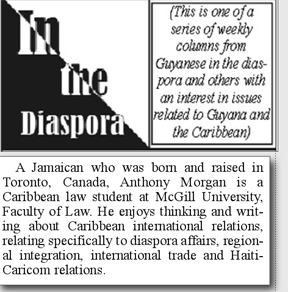 It's not that this is a unique or unheard of type of incident. Sadly, in Jamaica and across the Caribbean, homophobic assaults of this sort are known to be way more common than they should be. The difference this time is that there is a video of the incident, where one can clearly see the young man being held down by the security guards and hear repeated anti-gay chants from the students, encouraging and shouting out their demands for more homophobic-motivated violence to be unleashed on the young man.
Now, many of us would jump up quick if asked who among us stands for equality. However, I think collectively (me included), Jamaicans and Caribbean people alike haven't been anywhere near as vocal as we should be when equality concerns the rights and full well-being of fellow Caribbean people from the gay and lesbian community. Colonially-entrenched aspects of our cultural norms and traditions have encouraged us to be complicit when it comes to homophobic violence, by way of silence on such matters.
Homophobia and anti-gay violence is a Caribbean-wide issue and has been for many years. But this latest incident happened in Jamaica. As such, given that this year is Jamaica's 50th anniversary of Independence, I believe that we should use this pivotal time to push dialogue and reform in a way that brings significant change on this issue across the Caribbean. Jamaica, along with Trinidad and Tobago, led with Independence, so there's no reason why it shouldn't take an initial or even leading role on this issue.
In other words, Caribbean people should see this recent tragedy as an opportunity to raise our voices, joining with Jamaicans on the ground and in the diaspora, unifying us in an undeterred stance for full equality and justice for all. What this latest horrible incident offers us, then, is a chance to work collectively and across borders to help jolt Jamaica forward and more quickly towards a new direction as it relates to this cultural cancer from which we as Caribbean people are suffering, and about which we have been silent for far too long.  This would immensely benefit Jamaicans and non-Jamaicans alike, so we must seize the time!
As a Canadian born and raised Jamaican, I can say that we Jamaicans are proud of our widely recognized and oft repeated unofficial slogan, "One Love," and of our globally renowned reggae tunes which extend the same sentiment. But seldom does it occur to us to ask ourselves seriously if this "love" extends as it should to gays and lesbians in Jamaica (or to Jamaicans abroad, for that matter).
The ignorant and intellectually lazy ones who share my Jamaican heritage are often heard standing against homosexuality, claiming that it's a long-standing legal-turned-cultural institution of Jamaicans, legitimizing it on this basis. But we have to ask ourselves, how and when did we get these anti-buggery laws and the tradition that has followed?
…
Eighteen-sixty-four (1864) is the answer. Imported and violently imposed by the Brits, of course. Colonization is violence, a lesson we seem to have internalized well and not been able to shed fifty years after flag independence, so we carry on this colonial tradition violently.
Ninety-eight years before Jamaicans had political control over our own national affairs is when this anti-buggery scourge gained its legal beginnings. In other words, anti-gay law and leanings are not genuinely Jamaican legal or cultural traditions, they are a colonial artifact of vile and violent aggression that oppresses the heart, mind and spirit of Jamaica's and Jamaicans' possibilities.
Since 1864, Jamaicans have had Paul Bogle and the Morant Bay Rebellion, Marcus Garvey and the UNIA, the thunderous labour movements of the 1930s, the rise of Rastafari, Independence, the Rodney Riots, and roots rock reggae, globalized by Bob Marley's calls for self-love, unity, healing, strength and justice. Jamaicans are a bold and rebellious people, and I think that it's fair to say that it's high time that we recall this cultural inheritance of defiantly fighting for fuller realizations of equality. We must get up, stand up!
Even Jamaica's Prime Minister, Portia Simpson-Miller appeared to recognize the importance of this, vocally denouncing discrimination on the basis of sexual orientation while campaigning to successfully retake office less than a year ago. She even expressed a willingness to review Jamaica's anti-buggery law altogether.
In light of even the Prime Minister's claimed openness, I recognize that we are in the minority, those of us Jamaicans and wider Caribbean people willing to stand publicly and vocally in support of full equality as it relates to gays and lesbians. True, many a we granny, aunti, pahssa, daddi, fren, cuzin an' bruddah nuh like dem ting deh – so-called funni bizness… But freedom and full equality are not to be subject to the sways of the majority within contexts where these principles are being widely and commonly restricted and denied by that majority on arbitrary and irrelevant grounds.
Queen Cubah, Tacky, Nanny, Cudjoe, Bogle,  Marcus and Amy Jacques Garvey, etc. did not wait for a head count to OK their fight for what they intuitively knew was right. In other words, collectively raising our voices is not a matter that patiently awaits so called  democratic permission, but rather an urgent and immediate issue of protecting inherent human dignity, human rights and equality. This is what Jamaica's fore(s)heroes recognized in their time. Their spirits and memory call on us to dare to envision and stand for a Jamaica that's homophobia-free, in the same way that they dreamed of a Jamaica and Caribbean that was slavery-free, exploitation-free, colonization-free and race-based discrimination-free.
As Jamaicans and Caribbean allies, we have to affirmatively, self-assuredly and unabashedly stand up in light of this most recent expression of homophobic violence in Jamaica. To be sure, this is ultimately not about getting bogged down in naming and shaming individuals (though purveyors of this kind of injustice should always be prosecuted), because this latest incident is not an isolated one; indeed, it is probably only distinguishable by the fact that it was captured on camera. We have to be honest with ourselves, homophobia has infected our entire Jamaican and Caribbean heritage, seriously sullying everything we have to be proud of. We have to openly and determinedly acknowledge this truth and vocally assert that it is wrong and unacceptable.
In light of this recent tragic incident in Jamaica, we should find ways across the Caribbean and the diaspora to mobilize our networks, resources and relative privilege to help our countries cultures get rid of the plague of homophobia.
The sights and sounds in the video of the young man being held captive and getting beaten in front of a cheering crowd are horrific. There are, however, too many more who have suffered the same abuse and humiliation without a camera present to help capture and validate our connection to their humanity and dignity.
Though this remains very much a Caribbean issue, this incident also centrally concerns who we are as Jamaicans. Indeed, our response to it will help set the course for the next 50 years of Independence.
Finally, Jamaica's national motto is, « Out of Many, One People » At this point in our history, I know we can do far better :
Out of many, one voice — for true and full equality in Jamaica and across the Caribbean region.
Selah
Comments

By David Abdulah David Abdulah, an economist, served as chief education and research officer at the Oilfields Workers' Trade Union, Trinidad and Tobago, as well as president of the Federation of Independent Trade Unions and NGOs (FITUN).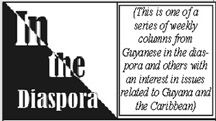 The recent launch of an integrated health service delivery network in Region One with no mental health care component was rather puzzling, given that the World Health Organization (WHO) has long stressed the need for mental health care to be decentralized and integrated into primary health care.

By Kala Ramnath Kala Ramnath received her MPhil in International Relations from Trinity College, Cambridge University and her PhD from the University of Hull.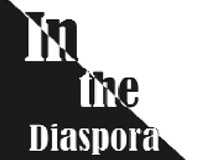 By Clarence Trotz. With an introductory note by Dr. Frank Birbalsingh Frank Birbalsingh is Professor Emeritus of English, York University.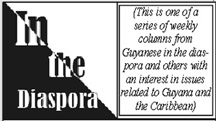 By Ryan Benschop Ryan Benschop is 17 years old, and is currently studying four subjects (Business, Economics, Law and Psychology) through the Cambridge International Advanced Level programme at Nations' Sixth Form College.