This week we asked the man and woman in the street of their expectations of the budget which is scheduled to be presented on Friday. In addition to this, we asked which sector would have the most impact on the country's development if sufficient resources are allocated. Their responses are as follows.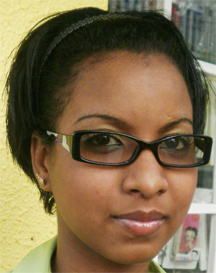 Anesia Rawlins- Employed at Da Silva's Optical
`For me, in the next budget I want lower tax rates and a raise in salaries. With this composition of parliament I expect development because it's no longer a one man show so everyone can have an input for better development of Guyana. I think the security sector should be focused upon more because of the lackadaisical management of our security forces so stringent measures and development should be incorporated in the security sector to make this country more crime free.'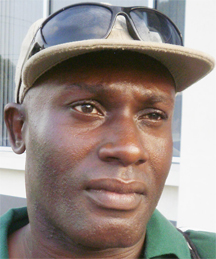 Collin Price- GUYSUCO Employee
`I think that value added tax should be reduced a little. Even if they do not raise the salaries, VAT is what is killing the people. That should be the number one thing because for people like me, taxes have to come out of my salary then when you go out to buy items; you have to pay another tax on it so is actually two times I paying tax. We can't run from it, we have to pay. If I had to suggest a sector, I would focus on education, from nursery school right up to University because education is what actually develops and builds a nation.'
Margaret Bobb- Ministry of Health Employee
`To me, they should pay more attention to the health sector because every day there are more diseases in our lives and we need to address it. There should be no tax for me because I am a mother of four children and when you take out tax, there is nothing much left of your salary. Also, I think if our salaries are increased then we'll work harder… it will act as encouragement to persons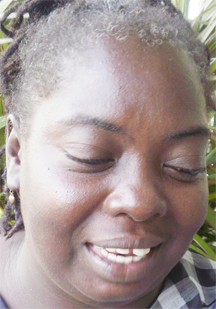 who are especially considering migrating.'
Shondell Romeo- Private Sector employee
`I think they should focus more on schools and the students especially in terms of those who can't afford to get textbooks. They are saying that textbooks are available at the schools but yet some children are unable to access them, especially the secondary school children so I think they should focus on getting more materials to help those children. Another thing is the tax. For me they really, really need to work on that tax because it is hard. Financially, it is hard. They need to cut down on the tax and this year I am looking forward to change since this year there is shared governance so we are expecting much this time.'
Lisa Romeo- Republic Bank Employee
`I think in this year's budget, much attention should be placed in the schools and on our children's education because then I think the level of unemployment can be reduced. Regarding to the tax rates, I think that the standard of living right now is really hard especially for the persons that are earning a low income. Due to taxes, people are finding it difficult to provide for their family so it's very burdensome and stressful and we aren't getting anywhere. Well now I think there will be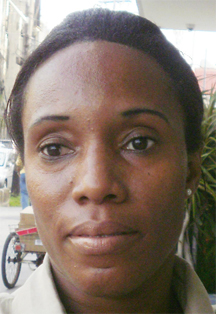 change because it's not one party making changes anymore, everybody is coming together and making these decisions so we are looking forward to the best.'
Winifred Pompey- Public Sector Employee
`My position is that products and services should come down to a reasonable price and the public sector salary should raise a little. The health sector needs development because there are a lot of problems there. Even at the public hospital, they need more development. You can't get all the services you need there and it's really tough on poor people.'
Jennifer Goddard- Ministry of Education Employee
`We need better living and working wages and salaries. With the threshold, I think it can either go up a little to give us a little increase on the money or it can lower, likewise because if it go up, you get a little more take home and if it go down is the same thing because is less tax it will be. We also need streetlights in certain places so money should be allocated to the Public Works Ministry for this purpose. This would help the less fortunate who live on the streets, the differently able persons and even the ordinary man who may be going into a remote area and there's no light, it can be dangerous.'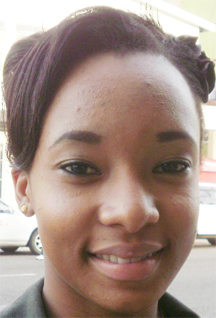 Anil Sookwah- Gizmos and Gadgets Employee
`I don't think there will be much change in our budget because for me, the parties won't be able to agree on much so I won't be expecting no big transformation. The only thing I would hope they do is drop the VAT a little more. The government should also look at wages because all these big malls that going up around the city, employers there only paying the workers about $5000 a week and it is really impossible to maintain a family on that salary. Also, they should try to develop the tourism sector and for this they can put more money into sports, especially cricket because that can bring in a lot of funds into the country.'
Ezurick Mickle- Pensioner
`That VAT is a killer and the poor people can't really exist on that. Even if they drop it from 16% to 10%, people might be able to get by a little better. That would be reasonable. Personally, health is first because poor people need more attention. Certain things you shouldn't have to pay for and because of certain situations, people are forced to go and sit and wait at the Georgetown Public Hospital. Although the hospital is up to date and clean, persons have to go 5 o' clock and 6 o'clock in the morning to get service. They should put a little bit more into it financially and they need more doctors to get an efficient flow.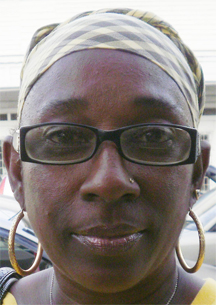 Tyrone Campbell- Republic Bank Maintenance Employee
`The VAT should be dropped to a more affordable rate, probably 12% or so can work and but even this wont really make a difference in the lives or your ordinary man. For me 8% would be better, just cut it in half. That is the main issue in this country right now. They need to place more focus on the education sector because they have a lot of people roaming the street so they should develop more training centres to help these people acquire a trade and get employment.'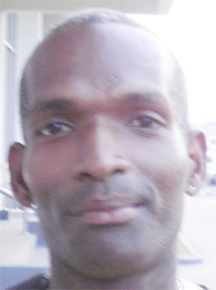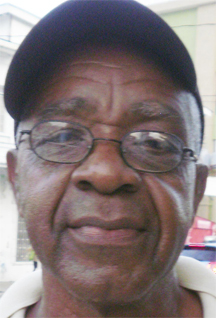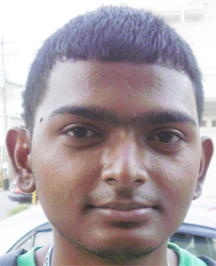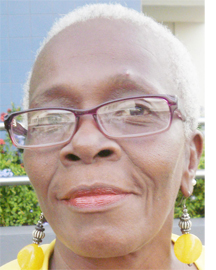 Around the Web