Acting Deputy Mayor, Patricia Chase-Green, has indicated that the $20 million which was given by the government for the rehabilitation of the historic City Hall, is insufficient, but work has begun.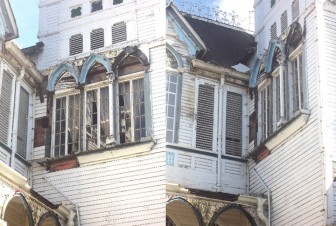 City Hall, which sits on the corner of Avenue of the Republic and Regent Street, has been in a deplorable state for some time now and there have been several calls over the years for repairs to be done.
The government had allocated $20 million for the rehabilitation of the building, $5 million of which has already been disbursed.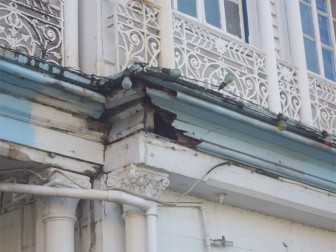 In a recent interview with Stabroek News, Chase-Green said the first disbursement was used to purchase and install windows but they are now awaiting further funding to proceed to the next stage.
"$20 million was given to the council and work with the $5 million has started and they have done the windows… they have changed the windows upstairs but to proceed to the next level, we need the remaining $15 million," she said.
According to her, a project document is supposed to be presented by the engineer responsible for this project so councillors can be shown how the money will be spent. However, this has not yet been done.
"The engineer is expected to put up a proposal for the other $15 million to be spent on City Hall and to bring that to council.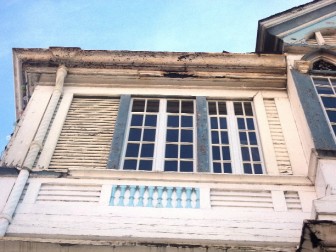 That has not been done so far, so that money has not been spent as yet," she told Stabroek News, adding that this issue would be dealt with at the next statutory meeting.
She said that this phase should have been under way already, but the engineer will be given a timeline in which the necessary steps should be taken.
"We are hoping they can bring the work plan; we can put it out to tender and they can do it. Even if the engineer's department wants to do the work, they are expected to follow the tender process like any other contractor – like they have done in any previous work we've had," Chase-Green explained.
However, while focus is being placed on getting work completed on the building, the acting Deputy Mayor admitted that $20 million is not enough to cover the expenses of rehabilitating such a building.
"We will deal with the initial works because it leaks terribly and we will try to do the roof. The roof needs to be done over, the architectural work inside and around the building needs to be worked on. $20 million is just the tip of the iceberg to repair City Hall," she asserted. Chase-Green recalled that some years ago when Prince Charles had visited Guyana he had thought that the British could assist in rehabilitating City Hall. This, she noted, occurred while Beverly Johnson served as City Engineer. "We did send up the proposal but we haven't heard back anything… This was about 5-6 years ago," Chase-Green said.
Around the Web