The Caricom Regional Organisation for Standards and Quality (CROSQ) is celebrating its 10th anniversary this month and the milestone is seen as an important occasion for the creation of a culture of quality in the region.
In celebrating this important milestone, it is recognised that the advancement and achievements in the development of a quality culture through the introduction of quality products and services has been made possible through the cooperation, collaboration and support of the governments and people of the member countries, donors, private sector, academia, civil society and other national, regional and international partners, CROSQ said in a statement.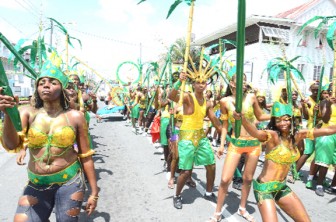 It added that the contributions of persons who were instrumental in developing the organisation to this point are also recognized.
In honour of CROSQ's achievements to date, the organisation plans to conduct a series of activities throughout the year to commemorate its anniversary.
CROSQ was established with a mandate to facilitate the development of regional standards, represent the interest of the region in global standards work, promote the harmonization of measurement systems and support the sustainable production and trade in goods and services in the Caricom Single Market and Economy (CSME).
The Headquarters Agreement, signed in January 2007 with the Government of Barbados, provides a permanent base for CROSQ in Barbados, where the Secretariat has been located since 2003.
CROSQ was established in 2002 by the signing of an Inter-Governmental Agreement by Caricom Heads of Government and has since then strived to introduce and establish mechanisms and documentation to assist in the development of quality of life in the region.
Around the Web