Two late local theatre icons, Frank Thomasson and Godfrey Chin, were on Monday remembered at a ceremony held at the Theatre Guild Playhouse.
Thomasson, a founding member of the Theatre Guild, passed away in England on March 5, after a prolonged illness. He had been the Personnel Director of Bookers Sugar Estates for nine years, during which he was very active both off and on stage at the Theatre Guild Playhouse.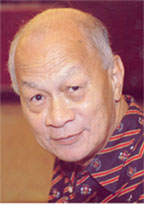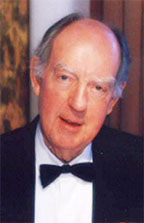 After migrating, his love for Guyana brought him back several times, with the most recent being for research for his book, 'The History of Theatre in Guyana 1800-2000,' which was launched here during Carifesta activities in 2008.
Chin, who was dubbed Guyana's "memory man," died in January. He had been an actor, make-up artist, and costume designer, among his many vocations.
Guild members Ron Robinson, Enrico Woolford, Russell Lancaster and Daphne Rogers, led those gathered at the ceremony down memory lane.
Thomasson was known for getting things done but Rogers added he was the friend who cared and looked out for her.  Also, Chair of the Theatre Guild Board of Trustees Retired Brigadier Joe Singh offered fond memories of growing up with Chin.
He said that Chin was very human and as he climbed the social ladder, he never forgot the past and continued to give back.
Around the Web