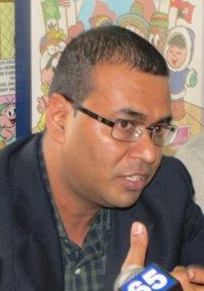 The Ministry of Natural Resources and the Environment has announced the creation of a Bauxite Development Unit within the Guyana Geology and Mines Commission (GGMC), in light of the positive trends and increasing demands for Guyana's bauxite.
The unit includes an economist, a geologist and a mining engineer and other skills representing a variety of disciplines relevant
to the development of the bauxite resources of Guyana, a press release said.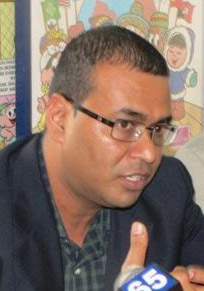 The GGMC Board will also be expected to have enhanced engagement on bauxite development issues. The unit has been mandated to coordinate, oversee and assist in making recommendations relating to all aspects of the economic, social, environmental and occupational health and safety issues pertinent to exploration, development, mining and promotion of bauxite resources in Guyana.
This decision follows the expanding investment by the Bauxite Company of Guyana Inc. and Bosai Minerals Group (Guyana) Inc., and the impending First Bauxite Inc. at Bonasika with an investment in excess of US$120 million.
Moreover, the unit will coordinate the development of objectives, strategies and operational plans for the  country's bauxite resources.
Minister of Natural Resources and the Environment Robert Persaud recently met with BOSAI when the company announced additional investment for the mining of ore and the construction of a third kiln at an estimated cost of US$40 million and more than US$57 million respectively.
Minister Persaud yesterday also met executives of the Bauxite Company of Guyana Inc. (BCGI) owned by RUSAL, to discuss the investment of US$30 million in 2012 and US$80 million over the next four years to increase job creation opportunities in the Berbice River.
Around the Web