The family of 13-year-old Dexter Marshall, who was electrocuted early Monday while riding on a merry-go-round at a fair, is still awaiting an autopsy.
Marshall's family told Stabroek News that the post-mortem examination has been postponed due to construction at the mortuary.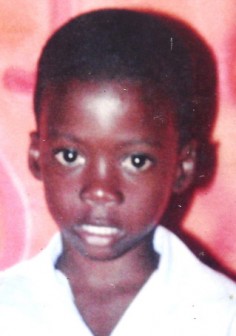 The boy's mother, Zephene Pollard, explained that the examination, which was scheduled for yesterday, was rescheduled because repairs are being done to the floor of the mortuary. Pollard added that the family was asked to place the boy's body at a funeral home until the mortuary becomes operational again.
The family has placed their deceased in the Jerrick's Funeral home which is located on the East Coast and is patiently awaiting the findings of the examination.
Speaking on how the family is coping, Pollard said, "We still trying." To date, the family has not received any word from the organisers of the fair where Marshall lost his life and the police have not released any details either. The family is doing everything on its own, Pollard noted.
Two Friends/Ann's Grove resident Marshall, called 'Scrappy,' a second form student of the Lancaster Community High School, was on the ride when an exposed wire electrocuted him. He was taken to the Georgetown Public Hospital where he was officially pronounced dead. The police said that the matter was being investigated.
Around the Web