The Director of Public Prosecutions (DPP) Shalimar Ali-Hack is still to reveal how she intends to proceed on the decision by Chief Justice Ian Chang (ag) to quash her advice to charge Police Com-missioner Henry Greene with rape.
This newspaper made numerous attempts to reach Ali-Hack for a comment on whether she intends to appeal, but to no avail. Questions have been submitted to her office.
Attorney General Anil Nandlall, in advice to the DPP, said that since it is a criminal matter, there is no provision for appeal under the law and he cited two recent cases supporting this view. He reminded the DPP that she has a right to seek a second opinion and take different legal representation if she wishes.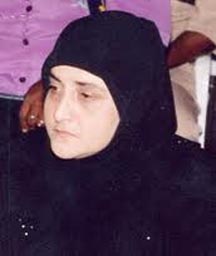 Based on an investigation that included the help of police from Jamaica, the DPP advised that Greene be charged with rape. However, before police could institute the charge, Greene challenged the DPP's advice in the High Court, which found in his favour.
Meanwhile, the Guyana Police Force's Office of Professional Responsibility (OPR) has distanced itself from acting in relation to Greene's conduct, which has come under the microscope after he had admitted in court documents that he had consensual sex with his accuser, who was at the time the subject of a criminal investigation.
Red Thread had written to the OPR, the Police Service Commission and the Police Complaints Authority, calling for a look at Greene's conduct. OPR head Mohammed Jameer told this newspaper that the letter was received and that a response will be made by Police Commission-er (ag) Leroy Brumell.
He also questioned what OPR could do, since the court had already ruled on the issue. "That is the decision by law," he said, noting that "they (Red Thread) got to go by the judge's ruling."
The secretary for Denis Morgan, the Chairman of the Police Service Commission (PSC), meanwhile, told this newspaper yesterday that the letter was received but the commission had to meet to discuss the issue before a response is sent to Red Thread. She said that a meeting is scheduled for sometime next week.
Last December, Greene's accuser, a 34-year-old mother of two, alleged that she was raped by him at a city hotel. The incident reportedly occurred after the woman had gone to Greene's office to seek his assistance in an active investigation involving her. She had been accused of extortion.
Despite the court ruling, many have called for Greene, who is on leave, to resign, including Education Minister and former Human Services Minister Priya Manickchand. She is the only government minister to publicly call for him to leave his post.
Earlier this week, Opposition Leader David Granger said that Greene has created a moral "crisis" in the Guyana Police Force and should demit office. "His presence is worse than controversial; it has created a crisis in command and the police force cannot function if he remains," Granger said, while making it very clear that he was not "making a judgment on innocent or guilty."
Around the Web