Salim Bacchus, the remaining defendant in the Customs Anti-Narcotics Unit (CANU) 82lb cocaine bust at Skeldon, Corentyne, Berbice last year, was freed yesterday.
Bacchus, 49, who had been charged with three others, was released after Magistrate Fabayo Azore, at the Whim Magistrate Court, upheld a no-case submission made by his lawyer.
Head of CANU James Singh confirmed the decision to Stabroek News.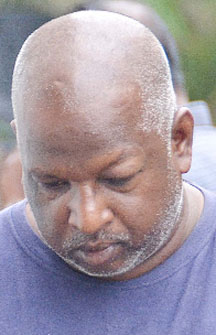 Bacchus' lawyers, Glen Hanoman and Ramesh Rajkumar, made the no-case submission in the case, which saw Bacchus' co-accused go free earlier after their names mysteriously disappeared from the case jacket. He had been charged along with Canada-based Guyanese Narayan Jarbandhan, 40, Gary Belgrave, 52, and Leo Hernandez, 44, at the Georgetown Magistrates' Court 10 last year.
It was alleged that on November 3, at Line Path, Skeldon, Corentyne, Berbice, the four had in their possession 41.856 kilogrammes (approximately 82 pounds) of cocaine for the purpose of trafficking.
The accused were arrested by CANU officers as they were allegedly about to drop off the drugs, which were reportedly in 40-1 kg parcels stashed in two bags.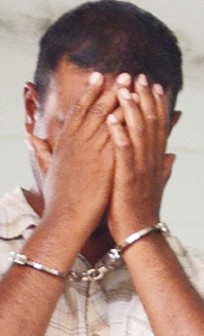 Jarbandhan, Belgrave and Hernandez were freed in December in Berbice, after Rajkumar had observed that their names were not on the charge. It was reported that the men's names were on the case jacket but had mysteriously disappeared from the charge. The lawyer had argued successfully that his clients were never charged but were in fact locked-up wrongfully.
At the time he was charged, Jarbandhan was out on bail pending an appeal of a conviction, after he was allegedly caught in 2009 with 2.553 kilogrammes of cocaine in a false compartment of his suitcase at the Cheddi Jagan International Airport, Timehri. He was an outgoing passenger headed to Canada. At the time, his address was given as Lot 11 Gordon Street, Kitty and he was described as a clothing trader.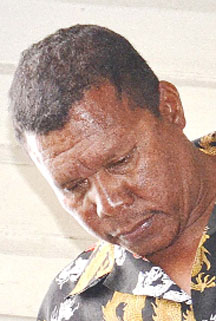 He was found guilty at the Providence Magistrates' Court on July 16, 2010 for the offence and was sentenced to five years imprisonment and fined $30,000. He had been granted bail in the High Court, pending the determination of an appeal of the verdict.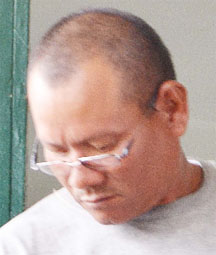 Around the Web