Aman Lallchand, once charged with murder and implicated in a series of high-profile robberies, was gunned down in a drive-by shooting last evening in Charlestown, a corner away from his home.
Lallchand, 32, also known as 'Randy Persaud' and 'Amar Lallchand,' was mowed down by persons in a dark tinted vehicle, during a blackout in the city sometime around 8:30pm. There were reports that a hit had been placed on the man, who had been receiving threats after recently being released from prison.
According to a relative, who asked not to be identified, Lallchand left his Howes and Ketley streets, Charlestown home early last evening to hang with his friends, one corner away at Sussex Street. Sometime later, around 8:30 pm, he was standing in front of a yard at Lot 13 Sussex Street, when the dark tinted vehicle pulled up and the occupants opened fire on him, hitting him in the chest.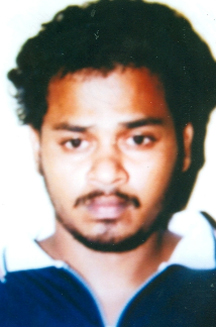 He was later picked up by his friends in an unconscious state and rushed to the Georgetown Public Hospital (GPH), where he was dead on arrival.
Lallchand's friend told reporters that the area had experienced a prolonged power outage, which was still ongoing during the attack. He added that Lallchand was about to enter a yard when the gunmen opened fire on him.
A relative suggested that the man was lured to the area, in a well-planned attack. Lallchand, it was noted, had been repeatedly warned by relatives to remain indoors.
According to the relative, Lallchand was recently released from prison after serving a year for armed robbery. He said that since his release, threats were made on his life via text messages and phone calls. He added that Lallchand's chequered history resulted in his downfall as he appeared to have turned to a life of crime as he aged. At his home in Charlestown, relatives were mum about possible motives.
Freed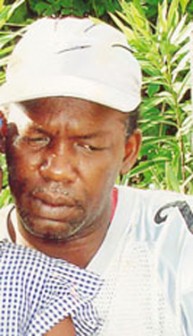 In September 2009, Lallchand was cleared in the execution-style killing of fellow Charlestown resident George Barton. Barton, known as 'Georgie Berlin,' was killed at Laing Avenue, Georgetown, on the night of March 20, 2008. Lallchand was freed in the Magistrates' Court by Magistrate Suanna Lovell, after a successful no-case submission was made by the man's attorney, Basil Williams.
The initial Preliminary Inquiry (PI) into the murder charge was conducted before Magistrate Hazel Octave-Hamilton, but was aborted after 14 months amid reports that Lallchand's conduct during the hearing led to the case being transferred to another court. The second PI later commenced before Magistrate Lovell.
Reports at the time stated that Barton received a telephone call in the company of his teen daughter, Anika, to go to Laing Avenue. As the two made their way through the street just after 8 pm, a car with four men pulled up alongside them. One of the occupants shouted 'B,' referring to the man, before opening fire on him. He was shot in his back, neck and legs. The car drove up a little and turned around. The gunman now armed with a much smaller gun fired several rounds at the teen, hitting her thrice in the knee and once in the buttocks.
Seconds before she was shot, one of the occupants told the gunman that she had to be killed too. The young woman never testified in court during either preliminary inquiry because of fear, which she had also expressed immediately after the shooting. No motive was ever ascertained for the attack.
Robberies
Lallchand has also been implicated in several high-profile robberies over the years. In March 2010, he was  charged with five counts of armed robbery, two counts of unlawful possession of weapons and one count of possession of narcotics. The robberies accounted for more than $5M in cash, jewellery and other valuables.
He was charged along with Tyrone "Cobra" Rowe and Dwayne Critchlow of robbing Troy Collins jewellery worth $1.4M. Rowe had surrendered to police after being implicated in a spate of robberies. Lallchand was also separately charged with robbing four others. His alleged victims included Duane London, who was robbed of jewellery and other items valued $1.4M; Shondel Cheddie, who was robbed of jewellery and cash amounting to over $740,000; and Maxwell Thom, who was robbed of computer monitors, digital recorders and other items valued $920,000.
Lallchand was charged in the same year with the February robbery committed on designer Trevor Rose. In the attack, $2.6M was taken from Rose, who was working on designs for Mashramani celebrations at Parade Ground. Lallchand would later deny the charge but a relative said he was recently released from jail after serving time for the robbery.
Lallchand is the third taxi driver to be executed for the year. On Monday morning, Satellite taxi driver and ex-policeman Renie Williams was gunned down, moments after arriving at his Albouystown home by a waiting gunman.
He was shot twice in his back. Last month, GR taxi driver Balram Jadoonauth was gunned down execution-style in front of his Dennis Street, Campbellville. Not-hing was stolen from him.
Around the Web