A 42-year-old boat captain of Number 28 Village, West Coast Berbice lost his life at DeVeldt, Berbice River when a tug crashed into a boat he was in around 4 am yesterday and a man is in custody assisting police with investigations into the death.
Reports are that Andre 'Steer' Thompson was apparently asleep when the tug belonging to Oldendorff Carriers Guyana Ltd crashed into the boat, causing it to break.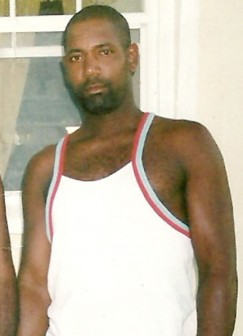 According to reports, the captain of the tug, which was pulling two pontoons, had dozed off and did not see Thompson's boat in time to avoid hitting it.
Thompson's body was found out of the boat stuck between some bushes. His wife, Sandy Thompson, told Stabroek News that it appeared that after he was hit he was trying to reach the shore.
The father of three children, aged 19, 17 and 13 years old, left home last Monday and was expected to return home today.
He worked with his brother-in-law Richard Lepps, supplying groceries in the Berbice River and it was customary for him to stop at DeVeldt, about 50 miles up the river, to rest on his way back.
He was reportedly waiting on the tide to head out of the area last evening.
This newspaper contacted an official from Oldendorff but he was not sure about the details of the accident.
Thompson's body is currently at the New Amsterdam Hospital Mortuary awaiting a post-mortem examination.
Around the Web