The lawyer hired by Teffiny Onika Smith, the Guyanese woman who has been held in jail in Ecuador for drug trafficking for almost a year without a trial, did nothing to prove her innocence and instead tried to bribe members of the justice system, a source familiar with the case has said.
This newspaper was told that Smith, a mother of four last known to be living at a Lamaha Springs address, was arrested on June 11, last year, at the airport in Guayaquil, Ecuador, where officials found two kilogrammes of cocaine in her carry-on bag.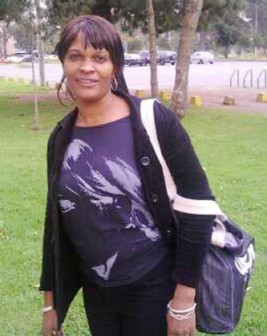 Stabroek News was unable to contact the Minister of Foreign Affairs Carolyn Rodrigues-Birkett and Director General of the Foreign Ministry Ambassa-dor Elisabeth Harper for comment on the case.
According to the information received by this newspaper, the bag the drugs were found in was given to Smith as a gift from a man she had visited in Ecuador. Smith has claimed that she was unaware that the bag had a hidden compartment.
Smith hired a lawyer soon after her arrest but he never tried to prove her innocence and instead tried to bribe the judges and the prosecutor, the source told this newspaper. Subsequent attempts at finding another lawyer were unsuccessful, as they all operated like the first lawyer, the source added.
The woman had contacted this newspaper over the weekend for help in fighting her case and had said that there is no justice in Ecuador for foreigners. "There are other foreigners here from all over the world with the same problem and nobody has done anything about it," she had told this newspaper.
One of the woman's close friends expressed fear for her safety, stating that lots of horrible things happen at the prison.
She explained that Smith had met a male via Facebook and had visited Ecuador.
The friend explained that she travelled a second time in May last year and as she was preparing to leave the country several weeks later she was held with drugs at the airport.
The friend recalled getting the call a few days after Smith was arrested. She said that the woman, who was in tears, said that she was in the lockups and that someone had placed drugs in her suitcase. The friend explained that Smith had apparently allowed someone to pack her suitcase.
The friend described Smith as a hard-working single parent mother who did all she could including domestic work to support her children. Smith's children range between ages 10 and 20.
Around the Web