Balkarran Lillie and Danica Griffith, the two persons accused of defrauding prospective land buyers by pretending they could acquire over two dozen house lots at Little Diamond, East Bank Demerara, were yesterday granted bail in the sum of $1.7M each.
In their second appearance before Chief Magistrate Priya Sewnarine-Beharry at the Georgetown Magistrates' Court, lawyers for Lillie and Griffith managed to secure their release on bail as the prosecution no longer had any objections.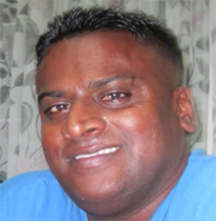 The allegation against the two is that between May 1 and June 13, in Georgetown, with the intent to defraud, they obtained a total of $1,280,000, by falsely pretending to Ramkumar Rajban, Beena Stanislaus and Latchmini Manbodh that they were in position to acquire house lots at Little Diamond through the Ministry of Housing, knowing the same to be false.
Attorney Adrian Thompson represented Lillie, whose age was given as 23 and not 26 as was stated during his last court appearance. He described him as being known at his place of employment for great character, while noting that he is a very reliable person.
In seeking reasonable bail, he said Lillie was willing to lodge his passport, pending the determination of the matter.
Meanwhile, attorney Rexford Jackson, who represented Griffith, said that his client was a victim of mistaken identity. He pointed out that she was only 19 and had never been charged previously with any offence.
Jackson, who said that Lillie does not know his client, admitted that when she was placed in a police line-up she was identified by one of the victims of the scam, but he noted that she was not identified by the others. He also said that during the period in which the scam took place, Griffith was not in Georgetown, but was in the Bartica District.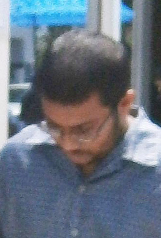 The prosecution had no objections to bail, but asked that if was granted that the accused report every Friday at 3pm to a police constable at the Fraud Squad.
Bail was set in the sum of $500,000 for the charge of defrauding Stanislaus, $500,000 for the charge of defrauding Manbodh, and $700,000 for defrauding Ramkumar Rajban, for totals of $1.7M for each accused.
As much as 18 charges are said to be pending against Lillie and Griffith, who will make their next court appearance on September 27.
Another man, Prem Persaud, called 'Prem Rampersaud,' is wanted by police for questioning in connection with the Little Diamond Housing Scheme.
The police force last week issued a wanted bulletin for Persaud, whom it said was wanted for questioning in relation to obtaining by false pretence.
Persaud's last known addresses were given as Lot 6 Herstelling, East Bank Demerara and Prospect, East Bank Demerara.
Around the Web