Police have gathered very little evidence in the murders of Anna Catherina mother Jennifer Persaud and her two young children and while a spot of blood was found on pants belonging to the prime suspect, it appears to be insufficient to lay charges.
It is because of the lack of evidence that police were forced to release the two men they had in custody last week.
Persaud, 41, and her sons Afridi Bacchus, 6, and Jadon Persaud, 18 months, were discovered on September 22 in her bedroom, with stabs wounds and their throats slit. The woman was found lying in a pool of blood on her bed, clad in nightwear, with the body of the older child strung over her. The infant was found on the ground beside the bed also in a pool of blood.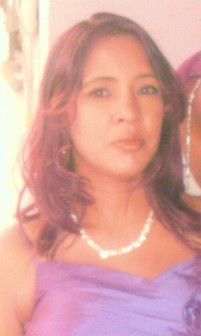 Crime Chief Seelall Persaud said yesterday that investigators were awaiting "lab reports." He said that no one else has been implicated in the matter besides the two men who have been released.
He explained that the woman and her reputed husband, who is the prime suspect in the investigation, had been having ongoing problems. He said that on many occasions, Persaud had asked the man to leave the home. Reports were also made to police by the woman, resulting in the man being placed before the courts on several occasions.
According to Persaud sometime before she was killed, the woman asked the man to leave her house. He could not say when this occurred.
Amanda Persaud, one of her daughters, said that police have told the family that blood-stained pants were recovered from one of the suspect's home, which is a short distance away from her mother's house.
"The police say they find he pants soak with blood," she said adding that the police advised the family that the suspects could not be held any longer until there is further evidence or until "they make a problem."
"Is right at 6th Street he (main suspect) deh, so of course we will feel uncomfortable. He does be by a rum shop every day close by to here too," she added.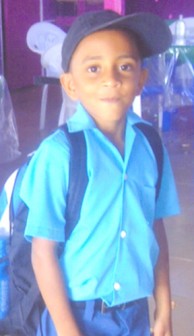 But a source close to the investigation told Stabroek News that reports of the man's pants being found soaked with blood are false. The source said that the pants had a small drop of dried blood, which could have gotten there while he was living with the woman.
The source insisted that even if the blood proves to be that of Persaud, that would be insufficient to lay charges against him because no one can place him at the house prior to the discovery of the body.
Stabroek News was told that the last time the woman was seen alive was on the morning of the discovery, when a resident of the community spoke with her.
Persaud's relatives, meanwhile, have said that they are uncomfortable with the suspects being released from police custody.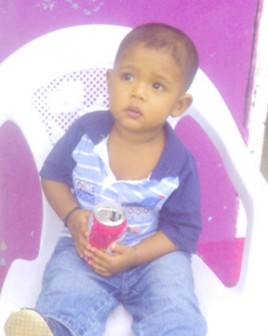 Around the Web