(Trinidad Guardian) Director of the Financial Intelligence Unit (FIU) of the Ministry of Finance, Susan Francois, says she is confident T&T will receive a positive review at next month's plenary of the Financial Action Task Force (FATF), from June 18 to 22 in Rome, Italy. In her first media interview since being confirmed in the position, Francois said she would lead an aggressive anti-money laundering awareness campaign for businessmen throughout the country to ensure they register to make T&T more compliant with FATF anti-money laundering requirements.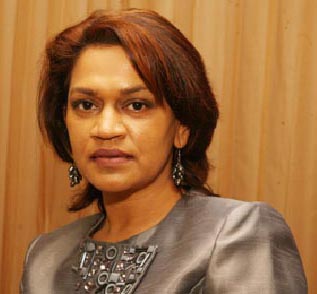 FATF is an international organisation set up to develop and provide international policies to combat money laundering and terrorist financing. T&T was given a light grey rating by FATF in February 2011—an improvement from a dark grey rating in 2010. A light grey rating means the country had deficiencies in its anti-money laundering and counter-terrorist financing measures and was being monitored by FATF. During next month's FATF plenary, it is expected that T&T would be given a positive review and removed from the light grey rating.
Francois said that meant that a site visit would be done to ensure all measures were being implemented.  The FIU director is also confident T&T will be removed from the list of FATF monitored countries next month. Francois said her appointment as director of the FIU would "send a positive message to FATF that T&T is committed to dealing with money laundering and counter-terrorist financing." She said the FIU had been receiving suspicious transaction reports from businessmen and they were being investigated by the police. In February, the FATF listed two deficiencies for T&T to deal with immediately.  One was establishment of a fully-functional FIU, with supervisory powers and the other was implementation of adequate measures to deal with money laundering. "Money laundering is a crime and it is linked to other serious crimes, including murder, kidnapping, fraud and human and drug trafficking,"
Francois said, adding that money laundering is everybody's business in T&T. Francois said certain FIU staff vacancies must be filled.
Around the Web