(Jamaica Gleaner) The People's National Party (PNP) says it has no record of having received any donation from former Olint boss David Smith.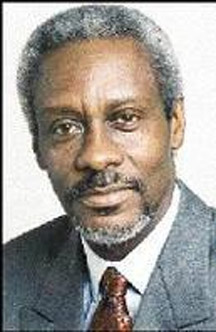 The statement from the PNP chairman Robert Pickersgill, came hours after a Confiscation Order issued by the Supreme Court of Turks and Caicos went public. Various parties named in the court document have moved swiftly to either clarify or distance themselves from claims that they received millions of dollars in donations from Smith.  Monday night, the PNP became the latest entity to respond to allegations in the court document that it received more than US$2 million in donations from David Smith.
The Party said it had not received any formal communication in relation to the matter, and it had no record of having received that gift.
But it said it would be conducting internal investigations to determine the facts in this regard.
Earlier the Jamaica Labour Party admitted that Smith was one of its contributors.
But it said it would be investigating the claim in the court documents that the amount donated by Smith was US$5 million. Another of the persons who was listed as having received gifts from Smith is former prime minister of Jamaica P.J Patterson.  But he quickly dispatched a statement in which he denied ever receiving US$1 from the convicted Olint boss.
Patterson said he spoke to Smith in the lead up to the 2007 general elections and Smith had expressed an interest in making a donation to the PNP.
He said he then directed Smith to the relevant party officers, but he does not know the outcome of those talks.
Around the Web