(Trinidad Express) BP Trinidad and Tobago (bpTT) has made an estimated 1 trillion cubic feet (tcf) natural gas discovery off Trinidad's south east coast, the company said in a release on Monday.
The UK-headquartered energy giant is the largest producer of natural gas in the country, with 54.88 per cent of market share in 2011.
bpTT's parent company BP made the announcement on Monday in London, England, during a meeting between Energy Minister Kevin Ramnarine and Trinidad and Tobago's High Commissioner to London, Garvin Nicholas and BP representatives, among them Executive Vice President–Production Bob Fryar, Executive Vice President—Developments Bernard Looney and bpTT President Norman Christie.
"This is exciting news for both bpTT and the industry since this represents the largest discovery for bpTT since 2005," said Christie.
Comments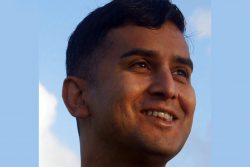 (Trinidad Express) Guyanese writer Imam Baksh was last night presented with the 2018 CODE Burt Award for Caribbean Young Adult Literature.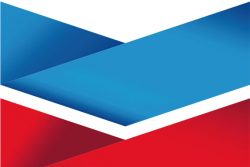 (Reuters) – U.S. oil major Chevron Corp has evacuated executives from Venezuela after two of its workers were imprisoned over a contract dispute with state-owned oil company PDVSA, according to four sources familiar with the matter.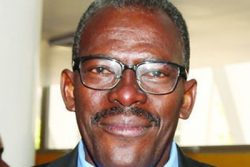 (Trinidad Guardian) Minister of National Security Edmund Dillon and Attorney General Faris Al-Rawi yesterday met with the United Nations Resident Coordinator Richard Blewitt and Protection Officer of the United Nations High Commissioner for Refugees (UNHCR) Ruben Barbado, over last Saturday's repatriation of 82 Venezuelans.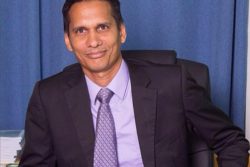 (Trinidad Express) Teachers will no longer mark the School Based Assessment (SBA) from September unless compensated, says President of the Trinidad and Tobago Unified Teachers Association (TTUTA) Lynsley Doodhai.