WASHINGTON/SANFORD, Fla., (Reuters) –  President Barack Obama weighed into the controversial killing of a black teenager in Florida in very personal terms on Friday, comparing the boy to a son he doesn't have and calling for American "soul searching" over how the incident occurred.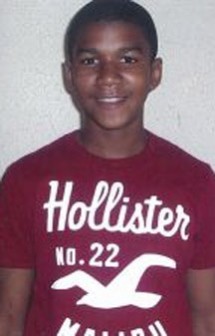 Seventeen-year-old Trayvon Martin, dressed in a "hoodie" sweatshirt, was shot dead a month ago in Sanford, Florida by a 28-year-old white Hispanic neighbourhood watch volunteer who said he was acting in self-defence.
"If I had a son, he'd look like Trayvon," Obama said in his first comments about the shooting, acknowledging the racial element in the case.
"Obviously, this is a tragedy," Obama told reporters. "I can only imagine what these parents are going through. And when I think about this boy, I think about my own kids."
The case has rippled across the nation and prompted rallies protesting the failure of the police to arrest the shooter, George Zimmerman, and, more broadly, a pattern of racial discrimination black leaders cite in Sanford and elsewhere in the country.
Obama, the first black U.S. president, made his remarks at a White House event to announce his pick to lead the World Bank, waiting briefly after the announcement to take a reporter's question about the incident.
Martin's parents thanked the president for his words.
"The president's personal comments touched us deeply and made us wonder: If his son looked like Trayvon and wore a hoodie, would he be suspicious too?," they said in a statement.
Florida's "Stand Your Ground" law allows people to use deadly force in self-defence.
Similar laws are in effect in at least 24 states including Florida, according to the Brady Campaign to Prevent Gun Violence. Calls are mounting to repeal them. Earlier this week, a Florida state senator said he was drafting new legislation to drastically change the law in Florida.
Around the Web