BEIJING, (Reuters) – A wiretapping network run by Chongqing officials was detected on a phone call made to Chinese President Hu Jintao in August, a discovery that helped topple the city's ambitious party chief Bo Xilai, the New York Times reported.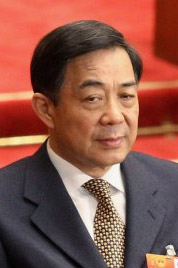 The Times report said nearly a dozen sources with Communist Party ties had confirmed the wiretapping and the widespread bugging programme.
The Party's official version of events has omitted the tapped call by a visiting Chinese minister to Hu in August. If true, the report confirms rumours of the incident that had spread since Bo's ouster in March.
The public case has focused on the suspicious death of British businessman Neil Heywood in November, and his alleged murder by Bo's wife, Gu Kailai, a crime that has upset China's carefully managed leadership transition.
"But the hidden wiretapping, previously alluded to only in internal Communist Party accounts of the scandal, appears to have provided another compelling reason for party leaders to turn on Mr. Bo," the Times said.
There are varied versions of the rumours about alleged bugging by Bo, some of which have been reported by Chinese-language media in Hong Kong and abroad.
The report confirms earlier reporting by Reuters on the widespread, sophisticated bugging network in Chongqing set up by Bo and his former police chief Wang Lijun, as well as rumours about the tapped phone call made by visiting anti-corruption official, Minister of Supervision Ma Wen to Hu.
SECRET IN
VESTIGATIONS
Sources have also told Reuters the monitoring apparently helped Bo and Wang frustrate secretive investigations by central authorities, including a later visit by discipline inspection officials in January.
The Times quoted party insiders as saying the wiretapping was seen as a direct challenge to central authorities and just how far Bo, now sacked and under probe for disciplinary violations, was willing to go in his efforts to grasp power.
Around the Web