(Reuters) – In a demand more likely to remain symbolic than be fulfilled, the U.S. government wants Allen Stanford to forfeit US$5.9 billion from his massive Ponzi scheme, even though the convicted financier has been declared indigent.

The demand requires court approval, and was made two days before Stanford, who was once considered a billionaire, is to be sentenced for operating a multi-billion dollar fraud. Stanford, 62, could spend the rest of his life behind bars.
According to a Tuesday filing with the U.S. District Court in Houston, the government said the US$5.9 billion represents a sum that Stanford's Antigua-based bank had received from investors in certificates of deposit when it was put into receivership in February 2009.
Prosecutors said Stanford International Bank Ltd had US$7.2 billion of CD account balances at that time, of which US$1.3 billion was fictitious interest.
"While US$5.9 billion is clearly a massive amount of money, it is not at all excessive" given Stanford's involvement, U.S. Attorney Kenneth Magidson said in a court filing.
He called the requested amount "conservative," but said it might be harder to prove a higher amount given the duration of Stanford's fraud and lack of complete records.
Ali Fazel, a lawyer for Stanford, said his client opposes the forfeiture motion. Magidson's office did not immediately respond to a request for comment.
Once considered a billionaire but declared indigent in 2010, Stanford was convicted on March 6 by a federal jury on fraud, conspiracy and obstruction charges related to his alleged two-decade scam, centered on the sale of bogus CDs.
Comments

HARARE,  (Reuters) – President Robert Mugabe's own ruling ZANU-PF party wants him to step down and plans to hold a rally in Zimbabwe's capital Harare on Saturday to make the point.
WASHINGTON,  (Reuters) – U.S. President Donald Trump said in a tweet yesterday he is putting a decision to allow imports of elephant trophies on hold until he can "review all conservation facts." The rule released yesterday allowing hunters who kill elephants in Zimbabwe to bring their trophies back to the United States outraged animal activists.
LONDON,  (Reuters) – The Norwegian sovereign wealth fund's proposal to ditch its oil and gas shares, though hugely symbolic in the battle against climate change, is unlikely to cause a rush to the exit by major investors in the sector in the short term.

(Trinidad Express) Petrotrin says it now has independent confirmation of the discrepancies between the oil production reported by a contractor and what was actually received by the company, which resulted in an over-payment of an estimated TT$80 million.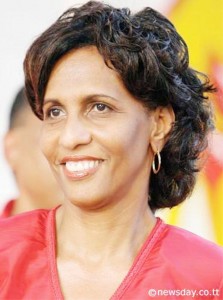 (Trinidad Express) Government Minister Karen Nunez-Tesheira is now one step closer to receiving more than TT$18 million in compensation from Gulf View Medical Centre and one of its doctors.