LOS ANGELES, (Reuters) – The North American box office hit a slump at the weekend, with top earner "The Possession" taking in less than $10 million and what could be the gloomiest overall haul since the aftermath of the Sept. 11, 2001, attacks on New York and Washington.
With only a couple of new releases to tempt movie fans, horror movie "The Possession" pulled in an estimated $9.5 million in the United States and Canada.
That's the first time since 2008 that no film took $10 million or more at the domestic box office.
Early September is historically sluggish. After blockbuster releases over the summer, Hollywood studios reserve their big films for the November and December holidays.
But revenues for the three-day movie-going weekend were particularly low, with the total gross for all films expected to be $65-$68 million.
If the numbers hold when final figures come in on Monday, it could make the weekend the worst since Sept. 21-23 2001 – two weekends after 9/11 – when revenue topped out at $59.7 million.
"It is pretty scary when the top movie comes in at only $9.5 million," said Paul Dergarabedian, box office analyst at Hollywood.com.
"This is one of the worst-grossing weekends of the last 10 years. In the summer, single movies had opening weekends bigger than this entire weekend gross," he added.
However, Dergarabedian said hope was on the way next week with the next installment of the "Resident Evil" horror franchise and the re-release of Disney/Pixar's 2003 family film "Finding Nemo," this time in 3D.
This weekend's lows follow a mixed summer that saw blockbusters like "The Dark Knight Rises" and "The Avengers" but a number of flops that led to a 5 percent drop in summer ticket sales in North America compared to summer 2011.
But in the year to date, the domestic box office is up more than three percent in revenue compared to the same point in 2011 and currently stands at $7.7 billion, with a 2 percent increase in attendance.
'OBAMA'S AMERICA' GAINS GROUND
Among the few notable spots was the anti-President Barack Obama documentary "2016: Obama's America." It boosted its cumulative total to more than $26 million to become the second-biggest political documentary since liberal filmmaker Michael Moore's 2004 anti-war indictment, "Fahrenheit 9/11."
New thriller "The Cold Light of Day" flopped with just $1.8 million. Lions Gate spokesman Paul Pflug, whose studio released the movie along with "The Pos-session" and "The Expendables 2," said the studio "went into the weekend with modest expectations."
"The Cold Light of Day," stars Henry Cavill, Bruce Willis and Sigourney Weaver in a story about a Wall Street trader whose family is kidnapped during a sailing trip in Spain.
It cost $20 million to produce. Distributor Summit Entertain-ment, a division of Lions Gate, reduced its risk through a co-financing arrangement with Intrepid Pictures, pre-sales of foreign rights and a production tax credit in Spain.
Comments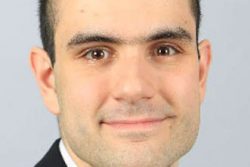 TORONTO,  (Reuters) – A driver deliberately plowed his white Ryder rental van into a lunch-hour crowd in Toronto yesterday, killing 10 people and injuring 15 along a roughly mile-long (1.6-km) stretch of sidewalk thronged with pedestrians, police said.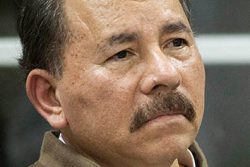 MANAGUA,  (Reuters) – Thousands of demonstrators took to the streets in the capital of Nicaragua yesterday to demand the resignation of the country's president after a violent crackdown by police on protests that have left at least nine dead.
LONDON,  (Reuters) – Britain's upper house of parliament handed the government its third defeat over Brexit in less than a week on Monday, voting down plans not to retain EU rights in national law before Britain leaves the bloc.
SEOUL,  (Reuters) – South Korea yesterday halted the propaganda broadcasts it blares across the border with North Korea, aiming to set a positive tone ahead of the first summit in a decade between their leaders as the U.S.