By Iva Wharton
For Dexter Marques talk is cheap it is action that matters.
Marques will face 'Pocket Rocket' Rogers come Saturday on the World Boxing Council's (WBC) Cup of Champions card which will feature Guyana's Wayne `Big Truck' Braithwaite and Shawn Cox of Barbados in the main bout.
But it seems that Braithwaite and Cox will not hog all the attention for the Marques and Rogers match up is promising to be a humdinger not to mention the Edmond De Clou, Kevin Placide contest.
Marques, in an exclusive interview with Stabroek Sport yesterday at the Andrew `Sixhead' Lewis Gym, said while he expects to win on Saturday, he will not be entering the ring over confident as overconfidence was responsible for his last defeat.
"I will try my best to do what I have to do, because I made a lot of mistakes in my last fight and I don't want to make them again. Orland `Pocket Rocket' Rogers said he will be coming to do what he has to do, but I have my stuff together. I don't like to talk, talk, but I know I will knock him out," he added.
The Cliff Anderson Sports Hall (CASH) will come alive Saturday when the Guyana Boxing Board of Control (GBBC) under the astute leadership of Peter Abdool, stages the WBC Cup of Champions card.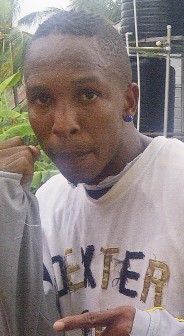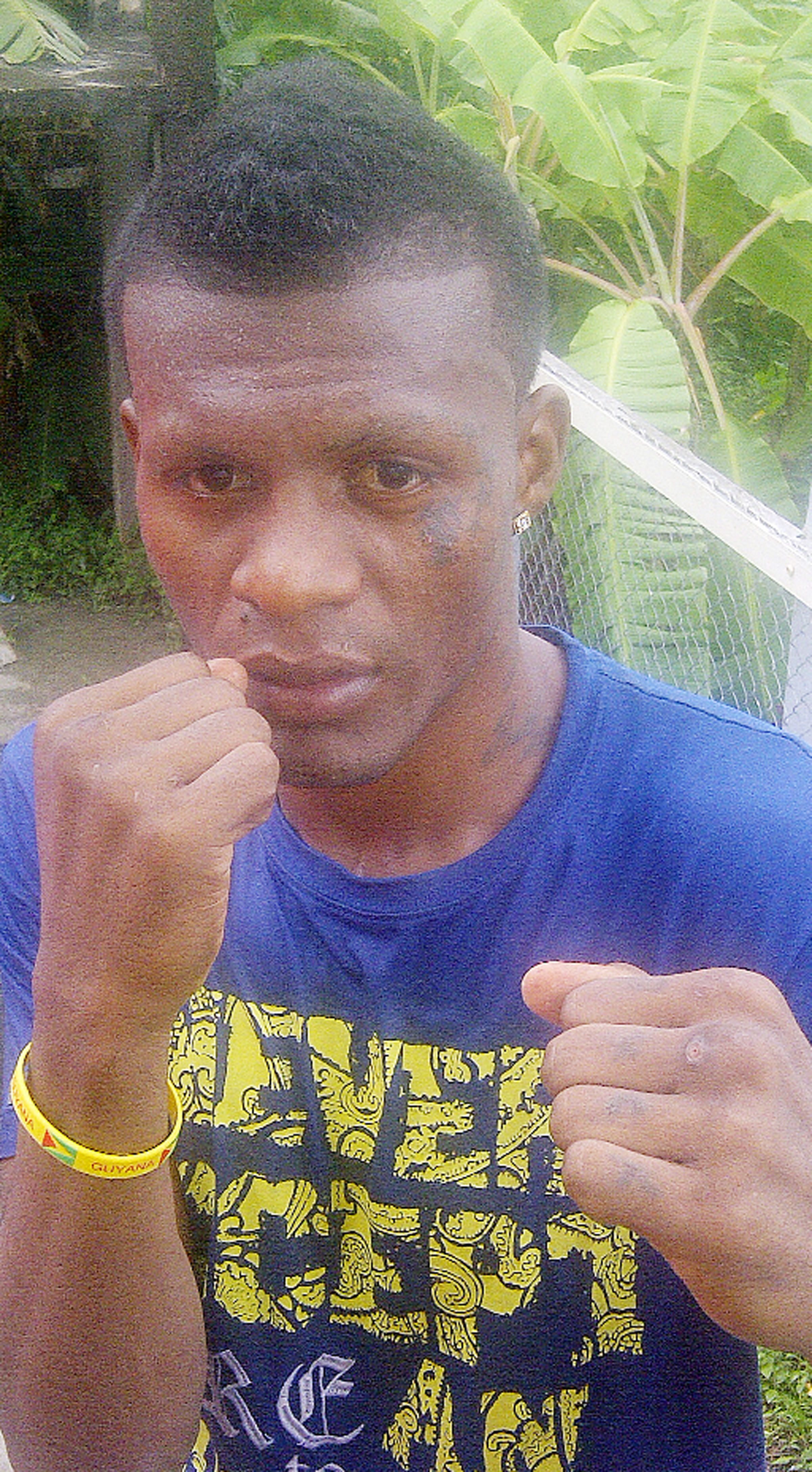 The card will feature five title matches with the main bout featuring former World Boxing Council (WBC) champion Braithwaite and Cox for the WBC heavyweight CABOFE title.
Other fights on the card will see United States of America based  Elton `Coolie Bully'  Dharry who will defend his CABOFE bantamweight title  against Selwyn Lett  of Barbados;   Revlon Lake  who  will take on  Miguel Antoine for the CABOFE super lightweight title and Edmond DeClou who will battle  Kevin Placid of Trinidad and Tobago for the CABOFE middleweight title.
Marques said even though Rogers has experience he still has not reached his standard in the sport.
"To me he is not a quality fighter that I can't get past," was his caustic comment.
"I fight  better fighters than  him like Leon Moore, number three in the world, I fought  him, made a mistake and lost to him, but I proved to myself that I am the best in my weight class  at 112 pounds," he added.
The 25-year old Marques said that although Rogers has more years under his belt, he lacks Marques' exposure and experience which he declares will give him the upper hand.
Marques said this is the third time he will be fighting Rogers and he expects the outcome to be no different this time around.
The two previous fights resulted in wins for him.
His last fight was nine months ago against Dharry six month ago and according to Marques he will not be affected despite being away from the ring for such a long period, as he was constantly in the gym trying to keep his body in shape.
Also at the `Sixhead Lewis Gym was DeClou who said that he is expecting to record a win against the Trinidadian Placide.
De Clou said it is the first time he will be facing the Trinidadian but he was not in any way afraid.
"I am putting my best forward as this is the biggest fight of my career. I am trying my best right now between me and my coach man," he added.
According to De Clou he saw Placid in action on one occasion previously and was not impressed. He added that both himself and Placide have one thing in common, they both defeated former Commonwealth and European champion Howard Eastman.
"He already send a threat to me, that he gon knock me out in the first four rounds, but I don't like threats. The last person who threaten me lost and that was Joel McRae of Barbados."
DeClou said with the training he has been doing he believes that he is fully prepared for the fight. According to him since he started training in the Capital City last year he has improved tremendously.
Trainer Lennox `Cappell' n Daniels who is working with both fighters said that he has the confidence that the two will walk out of the ring champions. He said that even though Rogers and Placide come with experience, his fighters are better prepared which will be evident in the ring on Saturday.
(Caption) NO KIDDING! Dexter `the Kid' Marques won't be kidding around against Orland `Pocket Rocket' Rogers come Saturday. (Iva Wharton photo)
(Caption) QUIET CONFIDENCE!  Edmond De Clou is quietly confident of victory against Kevin Placide come Saturday but it won't be easy. (Iva Wharton photo)
Around the Web