Shivnarine Chanderpaul's monumental feat in becoming the first Guyanese and second West Indian cricketer to reach 10,000 runs in test cricket has been praised by two of the greatest cricketers this country has ever produced.
The obdurate 37-year-old left-hander from Unity Village, East Coast, Demerara reached the milestone on the fourth day's play of the recent third and final cricket test match during the just ended Digicel tour of the West Indies by Australia.
Chanderpaul's feat in becoming the 10th batsman inWorld cricket to record that milestone has not gone unnoticed by fellow Guyanese Clive Lloyd and Basil Butcher.
According to Lloyd it was a great achievement.
"He has kept himself fit for years and it is great to know that he has achieved this since it is not an easy task," said Lloyd,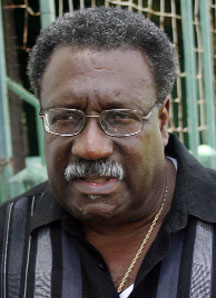 the most successful West Indies captain ever and a batsman good enough to score 7,515 runs in 110 tests himself between 1966-1984.
Lloyd added that Chanderpaul, who has been one of the few shining lights since the retirement of Brian Lara is a fine example for the up-and-coming cricketers.
"He has been so reliable to the West Indies team in the last few years especially since Lara (Brian) retired and he has been a real shining example to up and coming young batsmen throughout the region," he added.
According to Lloyd the fact that Chanderpaul no longer plays many One-Day Internationals might have contributed to his longevity and success in test cricket.
"Looking at his situation it's probably a blessing in disguise that he doesn't play too many ODI's these days and that much since that World Cup in 2007.
"Potentially I think it has enabled him to focus all his energies on his batting in the longer format, which in turn has turned him into such a quality test bat," he opined.
Butcher, the former stalwart Guyanese batsman, who still resides in this country,
said that Chanderpaul should be an inspiration to many.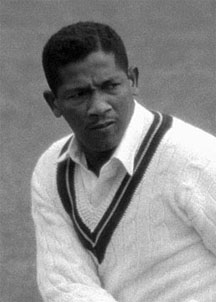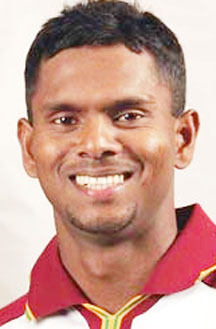 "If I was a young man today, I would be wholly inspired by him and would want to seek advice from him on how he has been able turn himself into such a batting colossus, since this is an extraordinary achievement", said Butcher in a joyful tone.
While the achievement places Chanderpaul at the top of the class in terms of runs scored, it is not altogether clear whether he has surpassed Rohan Kanhai who is widely regarded as the best Guyanese batsman ever to play for Guyana.
Apart from Kanhai, the names of Lloyd, Butcher, Alvin Kallicharan, Roy Fredericks and Carl Hooper will all be mentioned in the debate as to who is the best Guyanese batsman ever.
"In modern cricket, players sometimes play 15 tests per year and tour countries fairly regularly. In my time we sometimes played as little as five tests per year and a player would be lucky to tour places like England, Australia or India more than once. So one can't really compare him to what someone like Kanhai, Lloyd etc., since, had they played so many tests you never know what they could have achieved," said Butcher adding "Chanderpaul is a product of the times and a quite brilliant one at that."
Nevertheless, Butcher, who scored 3104 runs in 44 tests during his 11-year career from 1958-1969 stated that it was an extraordinary achievement but cautioned  cricket fans not to try not necessarily compare Chanderpaul across era's with other players, given how much the game has changed.
Lloyd said there were other frontiers to cross adding…"I wish him continued success in the coming years."
Around the Web