Trinidad-based Iwan Azore says he is fully prepared for his bout against Mark Austin for the Guyana Welterweight title on Friday, when they clash on the ProAm Card organized by the Guyana Boxing Board.
In an exclusive interview via telephone, Azore said he is polishing up as he has completed intense training. Yesterday, he said, was his last day in the gym as he plans to travel to Guyana on Thursday in time for his Friday night fight. He also said this is the first time he would be in the ring with Austin but based on what he has seen of him, he has nothing to worry about. "Austin is the type of fighter that will attack you, but I enjoy fighting men like him," he added.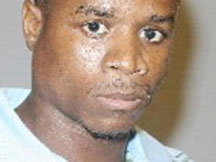 Azore also said he considers this match to be a stepping stone in his career. "I will be defending my national title, so I will not be taking anything for granted," he said. This bout will be his 24th fight as a professional, which includes 16 wins, two draws and five losses.   Meanwhile, there has been a change in the line-up of amateur fights in the bout.  David Gonsalves will replace Aaron Cumberbatch in the bantamweight category.
Tournament Director for the Guyana Amateur Boxing Association, Terrence Poole said he got a call from the Trinidad Amateur Boxing Association about the switch but no explanation was given for the change. Three other amateur fighters from the twin-island republic are expected to participate in the bout: lightweight Michael Alexander, welterweight Leon Nottingham and middleweight Declan Calliste.
Comments

(Reuters) Three USA Gymnas-tics board members resigned yesterday in the wake of its former team physician sexually abusing female gymnasts, a step the organization said would support its reform efforts.

(Reuters) – The presidents of world soccer and world athletics are set to be snubbed by the International Olympic Commit-tee (IOC) next month when the body is likely to again overlook them for membership, a source told Reuters yesterday.

BRIDGETOWN, Barbados, CMC – The Vivian Richards Cricket Stadium in Antigua will host the final of the Women's Twenty20 World Cup later this year, the International Cricket Council confirmed yesterday.

By Charwayne Walker When Tagenarine Chanderpaul reached three figures against Barbados at the Kensington Oval in the ninth round of the Cricket West Indies Digicel-sponsored Regional four day championships earlier this month, the son of the legendary Shivnarine Chanderpaul had placed himself and his father on an elite fathers and sons list who had the distinct honour of scoring a century at the Regional First Class Level.

By Romario Samaroo Guyana Jaguars Head Coach, Esaun Crandon said Sunday that excellent preparation and planning were the factors mainly responsible for the Guyana Jaguars winning the just-concluded Cricket West Indies (CWI) Digicel Regional four-day competition.