(Reuters) – Beverly Hills police said on Wednesday they had closed their investigation into the death of singer Whitney Houston in a hotel room bathtub two months ago after concluding no crime was committed.
"Based on the findings of our investigation and our review of the coroner's report, we have determined that this is not a criminal matter," the Beverly Hills police department said in a statement. "The BHPD investigation has been officially closed."
Houston, 48, who had a long history of drug abuse, was found dead on February11, and an earlier Los Angeles County Coroner's report said she died of accidental drowning due to the effects of cocaine use and heart disease.
Wednesday's statement by police said detectives "found no evidence of foul play," but it did not address drug use.
The final coroner's report last week said white powder, along with a spoon, mirror and rolled-up paper, were found in the Beverly Hilton hotel bathroom where Houston died hours before she had been due to attend a pre-Grammy party.
The substance was not identified in the coroner's report, but officials previously said there is evidence that Houston used cocaine shortly before slipping under what was extremely hot water. A Beverly Hills police spokesman on Wednesday declined to comment on whether the white powder was cocaine.
Houston's naked body was found by an assistant face down in the tub after she was left alone for about an hour, the coroner's report said.
The singer also had traces of marijuana in her system as well as prescription drugs for anxiety and allergies, and an open bottle of champagne was found in her room.
Houston was one of the world's best known singers in the 1980s and 1990s with hits like "I Will Always Love You" and "Saving All My Love For You". But her career declined during her drug-fueled, 15-year marriage to singer Bobby Brown.
She was last known to have entered drug rehab in May 2011 but celebrity media reported that she had been seen drinking heavily and behaving erratically in the three or four days before her death.
Comments

GEMS Theatre Productions presents a new half an hour sitcom "Days Like Dese," a family-oriented comedy that surrounds the Rupauls, a middle-class Guyanese family.

Just three weeks short of the staging of the Miss Guyana Renaissance pageant, twelve ladies are kept busy perfecting dance routines, walk and speeches.

Twenty-year-old Keisha Brazh under the African name 'Serwah Mawusia,' is representing Ghana.

Put to task at the age of just ten to help to create the family's Christmas cake propelled Rabina Shivraj into a world of baking and decoration and today she has learnt the art of hooking her customers, first with her creativity and secondly with the taste of her creations.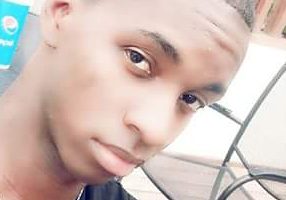 By Joanna Dhanraj With August fast approaching, the contestants of the Mr and Miss Guyana African Roots 2017 pageant are busy perfecting their skills for their big nights.