Saskia Hardt, wife of the US Ambassador to Guyana Brent Hardt has graciously accepted the role as the patron of the event 'Better Living 2012 and Glamorous… walking on sunshine', the climax of the reality television series – Guyana Model Search (GMS)/Designers' Portfolio (DP).
According to a GMS press release, Saskia also lends her support as patron to the 2012 anti domestic violence drive of the Sonia Noel Foundation for the Creative Arts, through which she hopes to increase awareness of the problem of domestic violence and abuse of women and children here in Guyana.
Meanwhile, the release also said that Minister of Human Services and Social Security Jennifer Webster has endorsed the mission statement of this year's programme, that the youth must be made aware of their potential. To this end, the Ministry of Labour, Human Services and Social Security is partnering with the Sonia Noel Foundation for the Creative Arts and Guyana Fashion Weekend in promoting awareness of domestic violence as a national evil to be expurgated, the release added.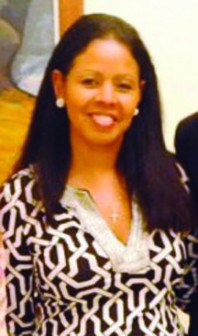 Richard Young, Creative Director for the two-part spectacular – 'Better Living 2012 and Glamorous… walking on sunshine' is very honoured and humbled to craft this indelible stamp on the Caribbean process of event tourism and the unique branding of our regional aesthetic. The driving force behind GMS/DP, Sonia continues to push the envelope for the development of the fashion industry.
GMS/DP begins on NCN later this month with its grand finale set for July 1.
Comments

GEMS Theatre Productions presents a new half an hour sitcom "Days Like Dese," a family-oriented comedy that surrounds the Rupauls, a middle-class Guyanese family.

Just three weeks short of the staging of the Miss Guyana Renaissance pageant, twelve ladies are kept busy perfecting dance routines, walk and speeches.

Twenty-year-old Keisha Brazh under the African name 'Serwah Mawusia,' is representing Ghana.

Put to task at the age of just ten to help to create the family's Christmas cake propelled Rabina Shivraj into a world of baking and decoration and today she has learnt the art of hooking her customers, first with her creativity and secondly with the taste of her creations.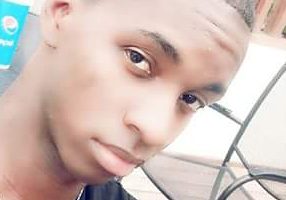 By Joanna Dhanraj With August fast approaching, the contestants of the Mr and Miss Guyana African Roots 2017 pageant are busy perfecting their skills for their big nights.