Beyoncé's album '4' nabs its fourth top 10 hit single on the Hot R&B/Hip-Hop Songs chart this week as "Dance For You" sashays 13-10. It's the sixth cut from '4' to reach the tally, following "Run the World (Girls)" (No 30), "Best Thing I Never Had" (No 4), "Party" (No 2), "Countdown" (No 12) and "Love On Top" (No 1)."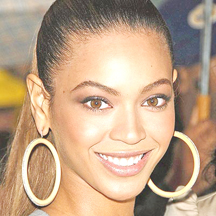 It marks the third time Bey' has claimed a quartet of top 10s from a single album. Her debut set 'Dangerously In Love' and its follow-up, 'B'Day', both notched four top 10s.
"Dance For You" also gives Beyoncé her 19th top 10 as a soloist, extending her lead for the most top 10s among female artists since 2000. Alicia Keys is a distant second with 14 top 10s in that time span, though she seems close to earning her 15th in the coming weeks.
More impressively, on the Mainstream R&B/Hip-Hop airplay chart (viewable on billboard.biz), "Dance For You" marks her fifth top 10 — the first time she's claimed five top 10s on that tally from one album.
Back on the R&B/Hip-Hop Songs chart, the top 10 has a lot of movement, though the top two remain constant: Miguel reigns at No 1 with "Adorn" while 2 Chainz's "No Lie" (featuring Drake) is a non-mover at No 2.
Future's "Turn On the Lights" rises two spots to a new peak of No 3 while French Montana's "Pop That" also claims a new high, rising four slots to No 4.
At No 5, Trey Songz's "Dive In" — the third single from the "Chapter V" album — joins the set's first release, "Heart Attack" (No 9) in the top 10. That lead single has now shared top 10 space with both of its follow-ups as the album's second single, "2 Reasons," peaked at No 9 last month. ("Heart Attack" has been in the top 10 for the past 18 weeks.)
Outside the top 10 this week, the pre-viously mentioned Keys makes a big move with her new single "Girl On Fire." It soars into the top 20, flame-throwing its way from 50-20 in its third week on the chart with an audience impressions gain of 150% (to 10 million listeners), according to Nielsen BDS.
On the Adult R&B chart (viewable at billboard.biz), the title drives 22-12 in its second week on the list, while debuting at No. 24 on Mainstream R&B. The song is the title track of Keys' fifth studio album, due out on November 27, which is her first release since 2010's 'The Element of Freedom'. All of her prior studio sets, as well as her 'Unplugged' album, have hit No 1 on R&B/Hip-Hop Albums.
Speaking of the R&B/Hip-Hop Albums chart, DMX almost makes it seven for seven at No 1, as his seventh studio album, 'Undisputed', bows at No 2 with 17,000 sold according to Nielsen SoundScan. The set is his first studio effort to miss the No 1 position after his first six topped the list between 1998 and 2006. Released on the Seven Arts label — and distributed via INgrooves/Fontana — "Undisputed" marks the rapper's first indie release after five studio sets with Ruff Ryders/Def Jam and one via Columbia.
Over on the Billboard 200, "Undisputed" comes in at No 19 and is DMX's only studio effort to miss the top two. Because of a wealth of pop and rock titles in the top 20 this week on the Billboard 200, the Nos 1 and 2 R&B/Hip-Hop Albums rank at Nos 13 and 19, respectively, on the Billboard 200. It's the first time the No 1 R&B/Hip-Hop set didn't concurrently rank in the top 10 on the Billboard 200 since June 16. That's when Nicki Minaj's "Pink Friday: Roman Reloaded" topped R&B/Hip-Hop, but was No 13 on the Billboard 200 list.
At No 1 on R&B/Hip-Hop Albums this week again is 2 Chainz's 'Based On a TRU Story', shifting 21,000 (down 20%). Trey Songz's 'Chapter V' slips a spot down to No 3 (16,000; down 31%), Frank Ocean's 'Channel Orange' is steady at No 4 (14,000; up 1%) and Rick Ross' 'God Forgives, I Don't' falls two rungs to No 5 (12,000; down 19%).
Comments

GEMS Theatre Productions presents a new half an hour sitcom "Days Like Dese," a family-oriented comedy that surrounds the Rupauls, a middle-class Guyanese family.

Just three weeks short of the staging of the Miss Guyana Renaissance pageant, twelve ladies are kept busy perfecting dance routines, walk and speeches.

Twenty-year-old Keisha Brazh under the African name 'Serwah Mawusia,' is representing Ghana.

Put to task at the age of just ten to help to create the family's Christmas cake propelled Rabina Shivraj into a world of baking and decoration and today she has learnt the art of hooking her customers, first with her creativity and secondly with the taste of her creations.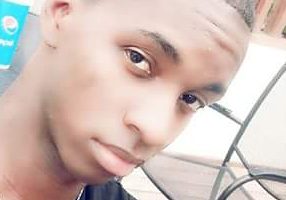 By Joanna Dhanraj With August fast approaching, the contestants of the Mr and Miss Guyana African Roots 2017 pageant are busy perfecting their skills for their big nights.