Makin' Style, the latest addition to Sonia Noel's fashion manoeuvres, offers a complete package that includes outfits, accents, accessories and accoutrements.
Announcing it by way of a press release, Sonia revealed that the concept, aptly titled the Fashion Zone will benefit consumers in many ways. Services will extend to include access to special invitation only showings, exclusive membership deals, incredible discounts, dynamic fashion pointers and advice on versatile makeovers.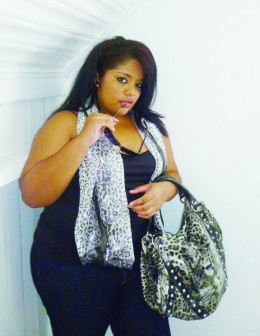 At 'The Quest', the Miss Guyana Universe, 2012 pageant, held last Saturday at the Princess Hotel, Sonia introduced an assortment of style options that can beef up any wardrobe – bags, scarves, leggings hats, rings, earrings and necklaces. These tasteful selections will now complement the wide selection of local designer brands available at her 176 Barr Street, Kitty fashion house.
"The great thing about this concept," Sonia said, "is that you will have a fusion of local and other fashion brands to create that unique personal style that sets you apart from others."
Makin' Style is part of her 15 years celebration.
For further information persons can call 2263099 or email makinstylefashionzone@ gmail.com to make an appointment.
Around the Web