Senior government and private sector officials including President Donald Ramotar and the heads of the country's major Business Support Organisations (BSOs) will participate in what is being billed as a major two-day National Economic Forum (NEF) to discuss "key emerging issues relevant to Guyana's development", while outlining a vision of where Guyana wants to be in the next two decades.
Public and private sector officials who have spoken with Stabroek Business about the August 15-16 forum say the event seeks to parallel in significance the May 2006 presidential summit on private sector development held under the auspices of the National Competitiveness Council (NCC) and the subsequent September 2011 public/private sector forum held at the National Conference Centre under the theme 'Partnering to Promote Economic Growth and Development'.
According to information made available to this newspaper, the August forum also seeks to facilitate an open exchange between President Ramotar and "key leaders and thinkers from the private sector."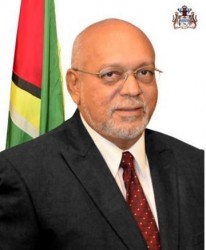 It is envisaged that the two days of discourses will focus on ten thematic areas: Tourism, Infrastructure, Human Resource & Manpower Planning, Aquaculture, Non-Caribbean Regional Trade, Manufacturing & Standards, Agro Processing, Aviation, Energy and Land Use/Development.
Stabroek Business understands that a critical objective of the two-day forum would be to identify core and emerging issues which need to be addressed by government and the business community.
Meanwhile, the activities related to the two-day forum will include the prior establishment of working groups across the ten thematic areas which will meet frequently to identify key issues in the respective sectors with a view to developing a ten-year strategy for Guyana's economic growth.
Around the Web