The recently signed Memorandum of Understanding (MOU) between Guyana and Trinidad and Tobago under which the government of Guyana has allocated thousands of acres of land to Trinidadian investors for agricultural purposes continues to give rise to controversy among key farming support organisations in Port of Spain and more recently in political circles in the twin-island Republic.
This week, independent Senator Subhas Ramkhelawan joined the farmers' groups in openly questioning the wisdom of the Kamla Persad-Bissessar administration's signing on to a land-for-farming deal with Guyana in circumstances where, they say, thousands of acres of arable lands now lie idle in Trinidad and Tobago and can be utilised for farming purposes.
On Tuesday the Trinidad Express reported that Senator Ramkhelawan was calling on the government in Port of Spain to reclaim thousands of acres of land associated with the now defunct Caroni Project and utilise those lands for food production. In effect, the senator has joined local farming organisations in calling for a shelving of the Guyana land for farming deal.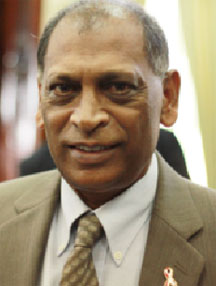 Guyana's Minister of Agriculture Dr Leslie Ramsammy has been mum on the likely future of the agreement ever since two separate farming support organisations in Port of Spain poured cold water on the agreement. Up until now the Guyana Government has declined to provide full disclosure on the details of the MOU signed in Georgetown several weeks ago.
Trinidad and Tobago has signalled its intention to engage in major spending on agriculture this year in keeping with the country's stated commitment to reducing its food import bill and enhancing domestic food security. It appears, however, that farming pressure groups in the sister Caricom state want to see local lands brought under cultivation before consideration can be given to the bilateral arrangement with Guyana, which is part of the Jagdeo Initiative.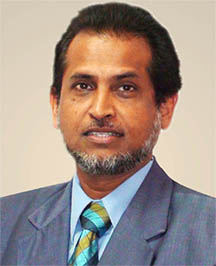 The shelving of the Caroni farming project had reportedly freed up around 50,000 acres of land in Trinidad and Tobago – and amount well in excess of the 10,000 acres of land in Guyana allocated to Trinidadian investors under the MOU – for farming purposes. Ramkhelawan reportedly questioned the government's priority in partnering with Guyana on the food security initiative in circumstances where thousands of acres of land available locally were still not under production. The Express quotes the senator as saying that if the land was not under production to political administration in Port of Spain should "take back that land and make it useful, long before you decide to go to Guyana." Ramkhelawan is quoted as further saying that "food grown in any other country cannot be counted as part of your production for food security purposes."
Around the Web