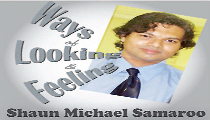 We fail to audit the real results of our efforts at developing our society. Especially in social development, the years go by and we fail to recognise that our people sink into a social morass of shocking stagnation.
We see signs of poor progress, but scratch our heads in confusion, instead of tallying the results of our efforts. Generations come and go and we remain locked in a social quagmire that shows dismal signs of future progress.
Ignoring government's boast of macro-economic success, and the rise of the ever-widening nouveau riche class spanning a loose private sector and a corrupt public sector, we can only see despair when we look at the social development of our communities.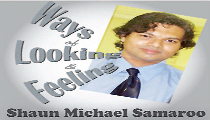 Urban centres such as Charlestown, Albouystown, Werk-en-Rust and Lodge in Georgetown; New Amsterdam in Berbice; Linden; and Anna Regina in Essequibo show signs of this social decay that eats away at the soul of the nation.
A new generation, born after free and fair elections in 1992, now suffers from this social morass. The new petty criminals, for example, who plague Georgetown, are of this new generation. Walking Leopold Street in Werk-en-Rust has become as dangerous as walking James Street in Albouystown. The social decay spreads.
Something is rotten in our body politic.
This idea of us making up a body politic is important.
Shakespeare made the term body politic popular with his dramatic play Coriolanus. He wrote the play after coming across the idea in the biographical work of the ancient Greek writer, Plutarch. Plutarch had studied a dictator named Coriolanus, who scorned democracy, or the voice of the masses, and penned the leader's biography. Fascinated with the character, Shakespeare wrote his political play, and forever transformed how we see society.
We lack such insights into the being of our own nation.
September, 2013, saw two good news stories: President Donald Ramotar and Education Minister Priya Manickchand launched a successful book drive to celebrate Education Month; and local writers dominated the Guyana Prize for Literature.
Both mark healthy developments in the body politic.
With the impressive, pugnacious Ruel Johnson leading, and the veteran Ian McDonald on the bandwagon, the Guyana Prize promises to develop our sense of self, to unleash an inner quest of who we are as the Guyanese nation.
But, like is the case with the elite students who we champion at CXC, we ignore the social crisis that bedevils us.
Even as Manickchand and Ramotar hosted a rally of school children at the National Park to tout education as the new developmental frontier, most citizens face social pressures of deep despair.
Much of that pressure flows from our deepening crisis of illiteracy. We talk a lot about the state of our society, noting the alarming fall of literacy, and the sickening brain drain. This human resource dilemma cripples the Guyanese body politic.
Leaving out, for now, the 28 years before free and fair elections, and looking at the past 20 years, we would have spent, on estimate, trillions of dollars to develop this society, according to annual budgets, including the large yearly supplementary funding that Parliament approves.
Does our social development reflect that spending? Have we looked at the real results of all that money, much of it debt that future generations must repay?
In the education sector alone, we spent over one billion US dollars in 20 years. Yet, our most crucial challenges remain illiteracy and brain drain. Why?
The results of our illiteracy lie silent in our communities. Our media and national organisations frequently fail to chronicle what those results reflect. The social demise of this society remains a hidden sore.
For example, the real reason that we see such a huge underground trade in trafficking in persons is simply because so many of our young female citizens remain poor, illiterate and unable to build a place for themselves in the wider society.
The crisis of Amerindian girls, who want to escape village and hinterland poverty, is well-known. Poor, without prospects for a decent life, which they now see on TV and their smartphones, these girls would do whatever they could to progress, and help their families.
This problem plagues even the Corentyne, which happens to be the stronghold of this ruling political party.
Stories of young girls doing whatever they have to, to escape poverty and illiteracy abound across the villages.
In Port Mourant, Adventure Village and other places in Berbice many, many stories exist today of young girls sacrificing their future for immediate survival.
One girl, 14 years old, moved in with her 35-year-old boyfriend, leaving her parents in Enmore to go there. A taxi driver, he offers her a home, car and stuff she cannot access on her own. She quit school a long time ago.
Then there's the 15-year-old girl who is pregnant at Port Mourant, whose teacher sent a note to her mother. The mother, shocked that her daughter is seven months pregnant, fears it's for an older man in the area.
Many such stories abound. So prevalent is this social crisis that abortion is a thriving thing in Berbice.
Young girls do what they have to, to become economically independent, with many helping out their family.
The public school system in Berbice cannot prepare these kids for life. The school system gives them a quasi-education, and leaves them to fend for themselves. Born into generational poverty, educated without real ability to build a career, faced with a society that still does not value its females, where men still seem strong, even when they take advantage of weak, vulnerable, poor, ill-educated girls, these young souls fall victim to our social decay.This is the result of our failure to develop our society. We must tally the results of our work and see its impact and its effectiveness.
As President Ramotar said in his National Park speech to mark Education Month, we need a cultural shift. Minister of Education, Priya Manickchand, and Minister of Youth and Culture, Dr Frank Anthony, must take responsibility to cause such a shift.
Our social development comes first, and these leaders could take responsibility for auditing, and improving, how well we do in developing our people.
Around the Web