This week we visited the Children's Mashramani Competitions (costume and physical display) at the Cliff Anderson Sports Hall and asked schoolchildren for their opinion on which of the performances were the best so far and why? Their responses follow:

Sheneza Primus, Dolphin Secondary School – 'I think Dolphin Secondary School performed very well. I am not praising them because I am a student of the school, but they should have brought first place. They were in perfect timing, even though one of them fell down. I am glad that they continued with their routine because some persons would have walked off the stage because they were embarrassed.'

Rudolph Mc Calmon, Tucville Secondary School – 'I think the school that performed the best is Tucville Secondary School because we brought second place in the Physical Display Category and even the judges believe that too.'

Tianna Austin – 'I believe that the St George's High performed the best out of all schools that performed today. They moved in time and even did great pyramids, better than the other schools. I really enjoyed their performance.'

Keziah Drayton, St John's College – 'I think that it was a tough competition, especially when we fell down during our performance when we were attempting the lift but I am glad that no one was discouraged by it and continued on. I thought that we were going bring last place but I am glad about the result today. We worked hard for this competition and we benefited from it.'

Sherwin Durant, St George's High – 'I think that all of the schools that performed today brought their A game but the school that had my attention would be St George's High. I am not telling you that because I attend the school but their routine speaks for itself. I would not be surprised if next year my school wins first place.'

Desmond Fernandes, St John's College – 'St John's had the best performance because the individual who showcased the costume was confident and he used the stage to his advantage. We got first! I am elated that my classmate got first. I would like to thank him. I would like to give a big thank you to my dance teacher Ms Allison Glasgow for telling me to stay confident, always keep smiling, stay focused and be positive. I would like to encourage all talented youths to use their talents to show the world, because you are unique and nobody can be you.'

Mennasseh Ferreira, Ketley Primary School – 'I think our school had the best performance. We had good dance moves and costumes. Although we had a small number of children we still earned two second places and two first places. I think there should be more schools participating.'

Shawn Daniels, Tucville Secondary School – 'Our school had the best performance. We had plenty of colours and plenty action. Our costumes were great and our dancers moved with the beat of the song.'
    


Princess Weekes, Tucville Secondary – 'Tucville was the best, because we looked nice and our costumes were colourful. We danced to a nice song.'
Hya Henderson, FE Pollard Primary – 'I think St John's performed the best. They had the best clothes and they looked and danced nice."
(Interviews by Neola Damon and Feona Morrison and photos by Arian Browne)
Comments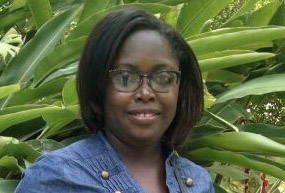 The man and woman in the street commented on their plans for Christmas and what the season means to them.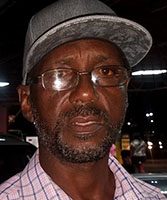 Photos and interviews by Bebi Oosman and Shamar Mesua This week, the man and woman in the street shared their views on the recent events that unfolded in Parliament during the consideration of the budget estimates on Monday.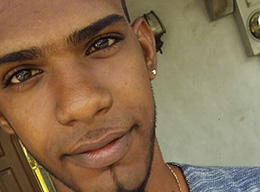 This week, the man and woman in the street share their thoughts on the co-education system and whether there is a need to return to separate  educational institutions for boys and girls.

This week we asked the man/woman in the street if they are making big plans for Christmas?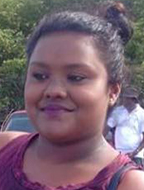 This week we asked the man and woman in the streets of Berbice what they thought of Guyana's huge oil discovery.