Cash crop farmers of Bush Lot, West Coast Berbice who are "affected by poor access to water and poor drainage," have asked for the trench close to their farms to be cleaned.
The farmers raised the issues with Minister in the Ministry of Finance, Juan Edghill when he held a walkabout in the village on Tuesday.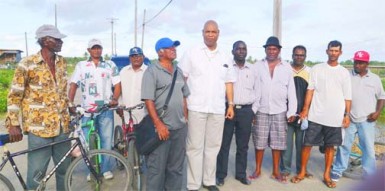 The farmers who took the minister to their farms indicated that the Mahaica, Mahaicony, Abary-Agricultural Development Authority had provided a short-boom excavator to dig the drains but it was not adequate.
The farmers made a request for a long-boom excavator to do the job.
The minister also met with other residents who complained about improper garbage disposal by businesspersons.  They also showed him the deplorable condition of the Middle Dam and asked for it to be asphalted.
The residents also pointed out to the minister that the speed humps located along the school street are way too high and are causing damage to their vehicles.
Edghill said he recognized that the "humps are a little high and can damage low vehicles… they need to be in moderation."
He said though that the humps are necessary to curb the "indiscriminate speeding that could affect the lives of our young people."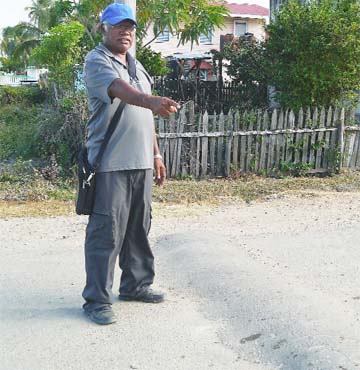 According to him, the humps could be levelled up and tapered "in keeping with international standard."
The minister told this newspaper that most of the issues that the residents raised were local and "can be corrected if the people work with the NDC."
He said too that the exercise on Tuesday was part of the "wider work"
of the government as it "believes in being guided by the views of the ordinary people that it serves."
Edghill said "…we are a working-people government so we are out here to see what are the real needs of the people and to work with them to bring about solutions they require to make their lives better."
Around the Web