Omesh 'Radesh' Thakurdin of No 72 Village, Corentyne, a suspect in the murder of US Army doctor, Captain Max Kungel, 42, was discovered hanging in the lock-ups at the No 51 Police Station around 5:20 am yesterday.
Two other suspects are still in custody. Police said in a release that Thakurdin, who works in the field lab at the Skeldon Estate, was taken into custody at about 8:50 pm on Monday and during checks of his cell, "in which he was the only prisoner," was found hanging by his shirt from the grill work.
He was expected to be married next Monday but instead relatives have to plan for his funeral. In fact, they said sadly, Thakurdin, a  cousin of Dr. Kungel had already built his house nearby and was waiting until after the wedding to move in.
They recalled that a "van-load of police" brought the sad news to them around 7 am yesterday. By then the body had already been taken to the Skeldon Hospital Mortuary where it is awaiting a post-mortem examination.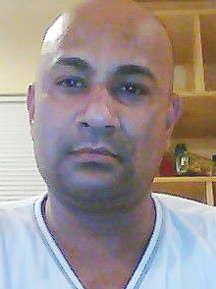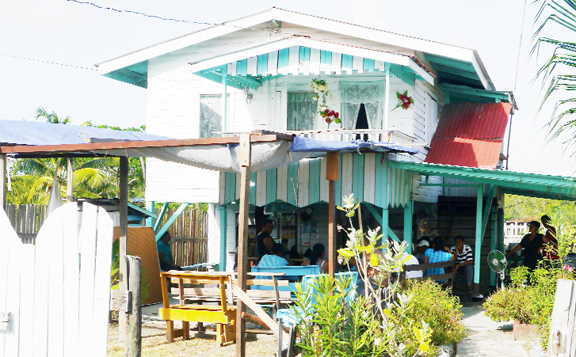 But the relatives were unhappy that the police did not call them to witness the body hanging.
They later identified the body, clad in a vest and a pair of shorts at the mortuary but said they had not noticed any suspicious marks.
His younger brother, Rakesh told Stabroek News that his brother who was a "soft and kind-hearted person" was never suicidal and never had any problems.
He said if his brother had indeed taken his own life it was because he was devastated with the pressure he was going through with the police.
His grieving mother, Jasmattie 'Jaso' Thakurdin lamented that all day Monday she was with her son at the Springlands Police Station where he was being questioned and she gave the police her number to call "in case anything happen."
She said she last saw her son at 8 pm when she left to go home but did not know he would have been taken to the No 51 Station.
Relatives, including Thakurdin would normally visit the home of Dr. Kungel's late father at No 72 Village, where he stayed and "hang out."
 
Private person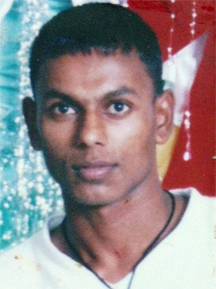 Some said they were at his home when he left to go out around 8 pm  with the white Toyota Tacoma he rented on Saturday. A very "private" person, he did not say where he was going on Saturday and that was the last they saw of him alive.
He was found dead on Sunday. The cause of death was given as shock and haemorrhage due to multiple gunshot wounds. All the gunshots were to the left side of his chest.
Jasmattie said her son, who was among a few other relatives who were being questioned, was at home during Saturday night.
The relatives were held after there were reports about a family dispute over Dr. Kungel's father's estate in the US.
His sister, Anjie Kungel, a certified nursing assistant in the US said her relatives here are in no way involved in the dispute, which is between immediate family members. The matter is before the court in that country.
She said her brother was very "lovable, outgoing and soft-spoken" and confirmed that he "always had a private life."
She wished that the person who did it would be caught because his killing was uncalled for. "How can they sleep on their pillows at nights knowing what they did?" she questioned. "The laws should be stricter with guns."
Anjie said she and her brother who came into the country on March 7 for their grandmother's death anniversary were expected to leave on Sunday morning.
Her brother chose not to travel then though, because the first class seats were taken. They were scheduled to fly first class on Monday morning.
Team from US Army
Anjie said her brother had mentioned to the army that the closest relative to contact in case of a problem was her son, Raju Deodat, 28.
He would be flying in with a team from the US Army and the woman said she feels proud that her son was given that honour to play a part.
She said the family would have loved to perform his last rites but said they would most willingly allow the army to take over.
Anjie recalled fondly that she would speak to her brother on the phone "for hours" at times and said "he was 42 and he lived a lovely life. I guess he finished his task on earth."
A relative had told Stabroek News via telephone that he found it strange that the man ventured into the area where he was found. That spot is about approximately two miles away from the Number 70 Village public road. He strongly believed that the man was a victim of a robbery/murder since his valuables were missing.
His uncle, Victor, told this newspaper that his nephew's vehicle with his body was found in a rice field area.
He said persons were probably afraid to call the police because of the implications and contacted him around 8 am on Sunday to "check if my nephew's vehicle was at home."
He responded in the negative and they told him to "come now…" He also
informed the police of what he had learnt.
When he got to the backdam, all the doors to the vehicle were open and Dr Kungel was in the driver's seat in an upright position.
He was apparently stripped of all his jewellery and cash, according to the uncle, who noted that, his wallet appeared to be empty and was found outside the vehicle.
Meanwhile, another relative said that on Friday evening Kungel kept a meeting with him and other relatives and informed them of his family issues. He also told them that "anything could happen to him".
Around the Web