A couple will exchange their vows today at the Roraima Group of Companies' fifth annual Wedding Expo, which opened last evening.
The Expo, being hosted at Duke Lodge in Kingston, was declared open by President Donald Ramotar last evening. There was the usual showcase of cakes, wedding invitations and floral decorations and a fashion show that showcased wedding attire from different cultures.
Wedding Expo is designed to assist persons in not only planning a wedding, but also the engagement, honeymoon and even acquiring a home. It provides a platform for couples to plan their special day and to create a one of a kind celebration.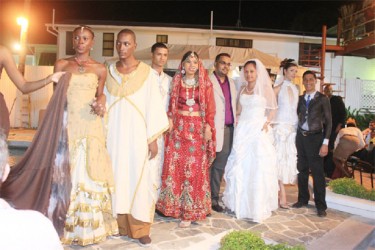 Since its conception in 2009, the Expo has always wanted to host a real life wedding and this year one lucky couple, Lee Davis and Oshani Waithe, have gotten the opportunity to have all their wedding expenses paid, including their honeymoon.  Their wedding will take place today at Duke Lodge at 4pm.
The expo also aims at creating a public profile for wedding tourism in Guyana as well as promoting Guyana as a tourist destination.
CEO of Roraima Group of Companies Captain Gerald Gouveia in his opening remarks said that the group introduced Wedding Expo because of the cultural diversity and it became a very "exciting" challenge. He thanked their main corporate sponsor, GT&T and the team of exhibitors who were able to make the event a success. He also noted that the Expo is more than just the 'wedding;' it is also about the promotion of small businesses.
President Ramotar, in his speech, said that this activity is becoming a very important one for tourism in Guyana.
Over 30 exhibitors including Toya's Exotics, Amanda's Bridal, DreamWorks Photo Studio, Jus Cakes, Therapeutic Spa Treatments, Henna Design, Kingdom Designs, Adorn Accents, Bromeliad.rnc and Tent City are showcasing their products at the Expo.
The event will continue over the next two days and costs $500 for entry.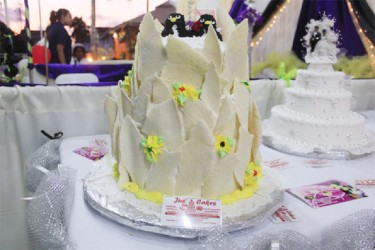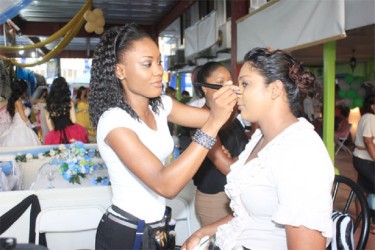 Around the Web