Percival Duncan who admitted to beating his common-law wife, was yesterday sentenced to serve a term of six months imprisonment by Magistrate Judy Latchman at the Georgetown Magistrates' Court.
Duncan, 48 assaulted Sharon Wickham on April 5, at South Ruimveldt, so as to cause her actual bodily harm.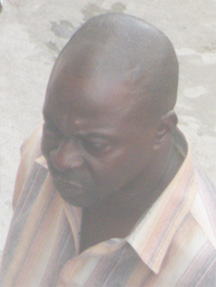 Police prosecutor Jomo Nichols stated that on the day in question, Wickham told Duncan that she was going on a boat cruise and he asked her to take their nine year old daughter along, but Wickham refused to do.
Nichols added that Duncan then accused Wickham of going to meet another man.  He said that Duncan had choked Wickham and butted her several times to the forehead.  He said that the woman made many attempts to push Duncan off of her but he cuffed her several times in her belly.
Nichols stated that Wickham managed to escape and reported the matter to the police which led to Duncan being arrested and charged.
According to the prosecution's facts Wickham suffered swelling to her forehead and pain in her belly.
Wickham told the court that she was afraid of Duncan since he had threatened to murder her on numerous occasions.
Duncan was unrepresented. He pleaded guilty and asked the court to be lenient with him, saying, "Yuh worship I am sorry for what I have done," he said.
Duncan said that he and Wickham had been together for five years and they have three children.
The magistrate subsequently sentenced him to six months imprisonment.
Around the Web