Six high-profile murders that have occurred within the last six months remain unsolved but Crime Chief Seelall Persaud says they are being "actively pursued," while noting that such crimes can remain open for as much as 15 years before they are solved.
Persaud noted that investigators are still working on the intelligence gathered in relation to a few of the cases, some of which they suspect may be linked. But there is no evidence to suggest, he said, that Ricardo Rodrigues, Canadian national Jean Le Blanc, Rodrigues' bodyguard Marlon Osborne, Gavin McNeil, Dave Wills and businessman Imtiaz Roopnarine, were all killed by the same persons.
Speaking on the execution of Rodrigues, an associate of jailed drug lord Roger Khan, Persaud told Stabroek News that the investigation is still "open" but admitted that at present there is no motive for investigators to work with.
On October 15, the 40-year-old, who was known to many as "Fat Man," was riddled with bullets as he sat with friends at the Guyana Motor Racing and Sports Club (GMR&SC) in the city. The carefully-planned execution was committed by a group of men dressed in black and wearing masks and who were armed with high-powered weapons.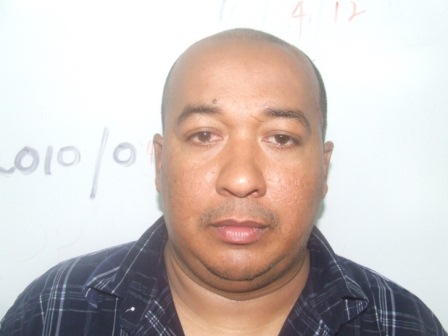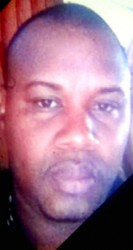 During the attack, Le Blanc, gym instructor Aubrey Henry and Jamaican Michael Hopkinson, were shot and wounded. Le Blanc, who sustained a gunshot wound to the buttocks, remained hospitalised until he died mysteriously eleven days later.
Asked about Le Blanc, Persaud said that the investigation into his death is also open and so far nothing that could lead the case in a positive direction had been found. There have been suggestions that the persons behind Rodrigues' death were also responsible for Le Blanc's death. There were suspicions that he was poisoned.
Stabroek News was told that samples were taken from the man's remains during the post-mortem examination but Persaud said that as far as he is aware this was not the case. He said that there is no sample that is being looked at by local investigators in relation to this case, while adding that the autopsy had been completed and Le Blanc's cause of death determined.
Government pathologist Dr Nehaul Singh had said that Le Blanc died as a result of complications from gunshot injuries. Based on what the man told this newspaper during his hospitalisation, he only sustained a single gunshot wound and that was to the buttocks. He had also injured his hip when he tried to escape from the gunfire.
With regard to the Osborne investigation, Persaud stated that that case is also open. "We have no leads," he again admitted but said the investigators were pursuing information that indicated that the murders of Rodrigues and Osborne were related. Osborne, who was arrested and questioned in relation to Rodrigues' death, was gunned down in as he left a Queenstown address on October 31.
Two lines of inquiry
According to Persaud, investigators are working on two lines of inquiry as it relates to the murder of Roopnarine, who was gunned down in the compound of the Cool Breeze Guest House on January 24. Persaud said the first is that he was victim of a robbery and the second is that it is linked to the execution of Wills, a miner who was riddled with bullets on January 31 at a house in Meadow Brook Gardens. Information has surfaced that the two were good friends and that they both might have had ties to the underworld.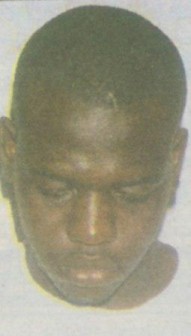 Persaud indicated that they have information about a suspect in the Roopnarine case but as of now it is just a matter of making an arrest. The entire episode was captured by cameras installed in the compound of the guest house but the images were blurred.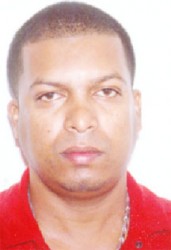 In the Wills case, the Crime Chief said, investigators have managed to gather some intelligence and are currently pursuing it. He did not provide any additional information.
Despite not having the cooperation of relatives who are the witnesses in the slaying of McNeil, Persaud insisted that that case is still being investigated. "It is still open," he explained, while noting that two suspects had been arrested but because of the lack of cooperation, they were both released. Police had said that the relatives, who were also victims of what was intended to be an armed robbery, had refused to attend identification parades. McNeil, a miner who had previously plied his trade in Venezuela, was shot dead on February 20 as he was about to enter his home at Mc Doom, East Bank Demerara.
Persaud added that investigators are still looking for a third suspect in the case.
He said that based on the investigations, there is nothing to suggest that all six are linked but based on intelligence it appears as though there is a link between Rodrigues and his bodyguard and also a link between Wills and Roopnarine.
Challenges not unusual
Recently, the police have come under fire over the growing list of unsolved crimes, first from the Director of Public Prosecutions (DPP) Shalimar Ali-Hack and then Minister of Home Affairs Clement Rohee.
Asked what challenges investigators and by extension the force are facing that have led to this situation, he said that "challenges are not unusual for these kinds of investigations." He said that this is a situation that exists all over the world, while stressing that there are cases that are solved 15 years after they occurred. He gave the example of a case here recently where a man came forward and admitted to a murder that dates back some four years. "It occurs all over the world… this issue of unsolved murders," he noted.
He said that when it comes to investigating a crime, there are a number of things that have to be done and those steps are taken by investigators. He said that all these steps have to be taken with an open mind. He said investigators have to ensure that they pursue all the lines of inquiry. "They go to the end of it. Until they get exhausted," he pointed out.
According to Persaud, the only challenge that can sometimes arise is the lack of witnesses. However, he said when this occurs there are several tactics and techniques that are used and applied.
Around the Web