The Guyana government has unequivocally declared its support for Argentina in its claim to the Falkland Islands.
"I wish also to reiterate Guyana's support for the government and people of Argentina to safeguard the sovereignty and territorial integrity to all of Argentina, including the Malvinas Islands, [Falklands]" said President Ramotar last week. He was at the time speaking at a reception to observe the anniversary of the Argentine Revolution, held at the Pegasus Hotel.
Foreign Affairs Minister Carolyn Rodrigues-Birkett had told Stabroek News in March this year that Guyana was urging dialogue between the United Kingdom and Argentina to resolve the continuing sovereignty dispute.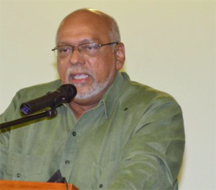 "We support the UN resolution on this matter… from our own experience with border issues, we know that the countries should sit down and talk it out to try to find a solution," she had said. This was at a time when representatives from the Falkland Islands, including Legislative Assembly Member Mike Summers, were visiting Guyana to highlight the islanders' rejection of the Argentinian claim.
Summers had said that Argentina's continuing claim to the Falklands was an act of "bullyism" and he urged that governments familiarise themselves with the true history of the 778-island archipelago before making a decision on the issue.
The Falklands held a referendum in March of this year, which saw 99.8% of the inhabitants voting to remain a British Overseas Territory. The results of the referendum, Summers said, should demonstrate to the world that the people want self-determination and they should be given that. He said that the island group is independent financially of Britain and only relies on it for governance. Argentina has dismissed the referendum as having no legal value.
A 1964 UN resolution had called on the UK and Argentina to proceed with negotiations on finding a peaceful solution to the sovereignty issue. Argentina invaded the islands in 1982 and this led to a war with the United Kingdom, which prevailed.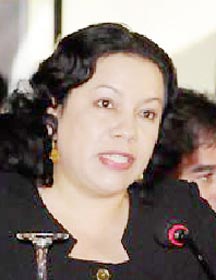 While Britain had occupied the islands at earlier stages, the present inhabitants are descended from settlers who came in 1833.
Around the Web