Chairman of the Number 66 Fisheries Complex Pravinchandra Deodat has contacted local police to conduct investigations into how two fishermen lost their lives on Tuesday evening while working at sea.
The men, Nazim Shakim, 28, called `Fineman' of Lot 17 'A' Belvedere, Corentyne and Cyril Ali, 45, called 'Counsel' of Annandale, East Coast Demerara were reportedly tortured, tied up with pieces of cloth and ordered to jump overboard.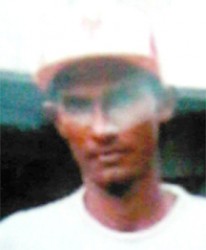 The three surviving crewmen: Lakeram Richard, 18, of Number 67 Village, Corentyne; Anthony Joseph Balram, 19, of Number 54 Village and Samuel Hatton, 34, of Annandale, East Coast Demerara were also tossed overboard with their hands tied but managed to free their hands and reach shore.
Relatives of Ali travelled to Berbice yesterday and insisted that they want further investigations. They had also wanted to question the three crewmembers, but they had already left the fisheries.
A senior police officer in Berbice told Stabroek News when contacted last evening that they were willing to investigate the matter but noted that it occurred in the Suriname waters.
Richard, Balram and Hatton had already made separate reports to the police in Suriname. The officer noted that if the police in that country had suspected the men they would have been held. He said too that the police here would have also been contacted to assist with the investigation.
Deodat said officials from the fisheries questioned the survivors again yesterday and felt that their story sounded "fishy".
The bodies were not tied when they were found, prompting him to believe that "it could very well be an internal problem… Two lives have gone and we don't want others to be afraid to go out at sea. We want to know the truth about what really happened."
A search party recovered the bodies on the shores of Suriname on Saturday and buried them immediately because of the advanced stage of decomposition.
Fishermen told this newspaper yesterday that following a spate of piracy last October they met Minister of Agriculture Dr Leslie Ramsammy who had promised to set up a tower in Georgetown at a cost of US$200,000 to assist fishermen.
With that system, the ministry would be able to monitor the boats out at sea through GPS. They urged the minister to carry out the plan urgently so fishermen can be protected.
Hatton, one of the survivors of the attack, had told Stabroek News that around 7.30 pm on Tuesday, they were on the Caroni water top and he along with the others was picking up their seine. They saw a light approaching them from behind. Moments later a boat pulled up alongside and they were ordered to go and lie face down in the cabin.
He said there were five pirates and they asked who the owner of the boat was. When they were told that the boat belonged to Vishnu Persaud, the men claimed that he owed them money. The hijacked fishers were also told that one of them would be sent back to Guyana dead as an indication that the pirates were serious about their money.
According to Persaud, he has no enemies nor does he owe anyone. He said persons are more likely to owe him.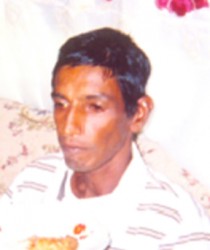 Hatton said one of the pirates lit the stove and placed a pot spoon on the fire. When it was heated, the man took it and started to brand them with it. He said they were tormented until about 4 am on Wednesday. When the pirates noticed dawn approaching, they cut off the seine, removed the engine and transferred them to the boat that was used to hijack them.
The pirates then doused the boat with gasoline and set it on fire. As they drove off, they ordered the abducted fishers, one by one, to jump into the river. They were dispatched at different parts of the river.
Persaud has said he is offering a $5 million reward to anyone who can provide information on the pirates or anything relating to the attack.
Around the Web