Mark Assing, called 'Jesse', who was wanted by police for fatally shooting a woman last year after she intervened in a row he had with her son over a game bird, was yesterday read a murder charge in the Georgetown Magistrates' Court.
Assing, 43, was not required to plead to the capital charge, was remanded by Chief Magistrate Priya Sewnarine-Beharry.
He is alleged to have murdered Abiola Eadie-Barker in June last year.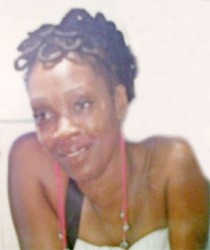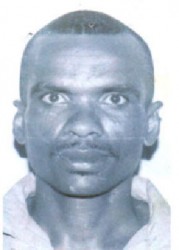 Assing, whose last address was given as Lot 41 Sussex Street, Charlestown, Georgetown, had been wanted by police since then for Eddie-Barker's murder.
On June 20, 2012, Eadie-Barker, her son, Martin Barker, 21, and a cousin, Lesha George, 33, were shot during an argument with Assing, who had reportedly accused Barker of stealing his bird.  Eadie-Barker succumbed on July 2nd at the Georgetown Public Hospital, where she had been admitted since the incident. She had been left in a vegetative state and hooked up to a life support machine.
Eyewitnesses had told Stabroek News that the shooting stemmed from an argument over a game bird that Martin Barker was holding as he was returning home.
His neighbour, Assing, they said, came out of his yard and accused the young man of stealing his bird.
They said Barker, who rears birds for cockfighting, vehemently denied that the bird was his neighbour's and even attempted to show him features on the bird substantiating his ownership.  The man allegedly flew into a rage, dashed into his home and returned with a gun and a knife. Prompted by his wife to shoot Barker, Assing opened fire, hitting the three persons.
He then fled the scene but was reportedly seen by members of the dead woman's family in the Albouystown area sometime after "walking 'willy-nilly' without a care in the world."
Around the Web