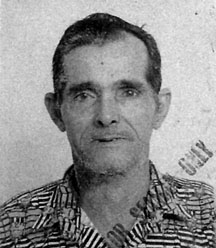 Gas station owner Cecil Gajadhar who was shot and wounded during last Monday's fatal bank trip ambush is recovering well and will be discharged from hospital soon.
When Stabroek News visited the 72-year old, Enmore, East Coast Demerara resident, he was in better spirits and said that the bullet which had lodged just above the right ear had been removed.
Asked about reports that there were two cars involved in the attack, the man said that as far as he can remember there was only one which was travelling ahead of him. He pointed out that the incident happened very quickly.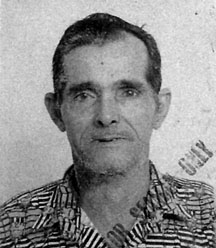 Meanwhile, police said that a post-mortem examination on Victor Da Silva who was shot dead during the incident, gave the cause of death as multiple gunshot injuries. Da Silva was in the passenger seat while Gajadhar was driving.
The post-mortem was conducted by pathologist Dr. Nehaul Singh.
His relatives told this newspaper during a visit to his Covent Garden, East Bank Demerara home yesterday that they have heard nothing new on the matter.
Gajadhar had told Stabroek News that he took the route he used on Monday most times when heading to the bank to conduct business only. He recounted that when he neared High and Cowan streets and was about to approach the koker, he saw a light brown car in front of him with the number plate PNN 28, which caught his attention.
According to him, the car was driving slowly and the number 28 was printed in very small figures. He said he then turned behind the car and as he did so, the car stopped and blocked him. "When I look out so, he start shoot, 'bow! bow!' And that was it. Me look at me friend (Da Silva) and me see he eye close. Me seh Vic u nah lef me an me start scream," he said. Da Silva who is also 72 years was his best friend who had been working with him for many years.
The shots were fired from the driver's side but he could not say how many gunmen attacked him.
After the attack, he backed up his car and drove bloodied to the bank, thinking that he still had his money inside the vehicle but it was missing when he arrived there. The bandits escaped with $8M.
Police have so far detained one person in connection with the incident.
Around the Web