Government pathologist Dr. Nehaul Singh yesterday testified that the 11 victims in the 2008 Lusignan Massacre died instantly of multiple gunshot wounds.
Dr. Singh was one of five witnesses who testified yesterday at the High Court before the state closed its case against James Hyles and Mark Royden Williams, who are on trial for the 11 murders.
Singh gave his evidence as it related to the post-mortem examinations he performed on the victims in testimony before Justice Navindra Singh and a 12-member jury.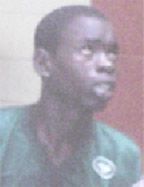 Assistant Superintendent Trevor Reid, who is attached to the Major Crimes Investigation Unit of the Criminal Investigations Department (CID) Headquarters, Eve Leary, was also cross examined by Hyles' attorney Nigel Hughes and he admitted that he has been investigated by the police for allegations of torture. Reid also stated that although he did not interview Hyles, he was present when the allegation was put to him by policeman Suraj Singh.
According to Reid, he had no recollection if anyone checked out Hyles' alibi and the only evidence they had against Hyles was what Durwin Wright, who had earlier said that Hyles had claimed responsibility for the murders, had told them. He added that there was no statement from Hyles himself, or any eyewitnesses to place him at the scene.
Hughes told the witness that the initial statement from Dwane Williams, who was also part of the gang that killed the 11 deceased, did not state that a shotgun was used and that it was only after he agreed to be a state witness that this was revealed in another statement the Friday before the commencement of the trial. Reid replied that he did not check for that because one of the statements was a caution statement and the other one was an ordinary statement.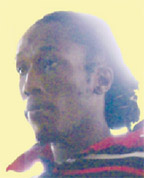 Under re-examination by Senior State Counsel Judith Gildharie-Mursalin, who is leading the prosecution in association with Tishana Lake, Reid said that the only reason he caused Mark Williams to be taken to the hospital was because his counsel Peter Yearwood complained that he was being beaten. Reid was also asked if he was the only one present when Dwane Williams was giving his caution statement and he replied that he, along with William's mother, were present at the time Williams was giving his statement.
Hyles and Mark Williams are accused of murdering 48-year-old Clarence Thomas, his 12-year-old daughter Vanessa Thomas and his son Ron Thomas; 32-year-old Mohandai Gourdat and her two sons, four-year-old Seegobind Harrilall and ten-year-old Seegopaul Harrilall; 22-year-old Shazam Mohamed; 55-year-old Shaleem Baksh; Seecharran Rooplall, 56, his wife Dhanrajie Ramsingh, 52, and their 11-year-old daughter Raywattie Ramsingh, on January 26, 2008.
Four relatives of the deceased also testified yesterday. Among those to testify were Rajkumar Harrylall, Gaindalall Bhagwandin, Kassim Khan and Paramanand Singh who said that that they identified the bodies in the presence of Dr. Singh and Constable Kelon Fraser at the Georgetown Public Hospital Corporation.
The prosecution closed its case after calling 15 witnesses in total. Each of the defendants is expected to lead a defense on Monday, when the trial resumes, and they are expected to call a total of three witnesses.
Around the Web