Presidential Advisor on Empowerment Odinga Lumumba was today freed of a charge that he assaulted a presiding officer on Election Day in 2011, after the complainant's failure to attend court forced its dismissal.
Magistrate Judy Latchman, who presided over the matter at the Georgetown Magistrates' Court, took the decision to dismiss the charge owing to the absences of virtual complainant Onika Beckles.
When the matter was called on July 22 for continuation of trial, both Beckles and Lumumba were absent. Arrest warrants were subsequently issued for them.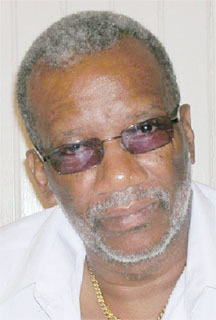 Beckles, however, showed up sometime later on the same day and the warrant for her was recalled, after which she was warned and bound over to attend yesterday's hearing for 1:30pm.
When the matter was called at exactly 1:30 yesterday afternoon and the orderly sounded the call for Beckles, she was again absent. In addition, her attorney, who was present in court, could not give an account for her client's absence.
Lumumba, who had denied the charge, was also a no-show and the court informed that the matter would be dismissed.
Lumumba was accused of pushing Beckles on November 28, 2011, after she refused to allow a PPP/C observer, who did not have any identification, to enter her station.
Beckles was at the time of the incident in charge of a polling station at Neville Wray's residence, Aubrey Barker Road, South Ruimveldt, Georgetown.
Around the Web