Sixteen-year-old Lisa Maria Thakurdin travelled every day from Pomeroon to attend school at the Anna Regina Multilateral School and sometimes after only sleeping for two hours.
An aspiring economist, Thakurdin's work paid off as she secured 13 grade ones and two grade two passes, which may make her the best performing hinterland student at this year's Caribbean Secondary Education Certifi-cate (CSEC) examinations and just one of the school's many success stories.
In addition to producing the top two students overall at this year's examinations, Zimeena Rasheed, who gained a record 18 grade one and two grade two passes, and Yogeeta Persaud, who gained 18 grade one passes, Anna Regina Multilateral School also saw 21 of its students achieve eight or more grade one passes.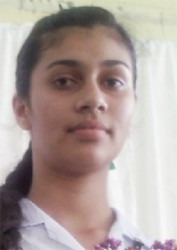 Three of these students, who Minister of Education Priya Manickchand said she was extremely proud of, were part of the Hinterland Scholarship Programme. "These kids performed exceedingly well, it shows that the programme is a successful one. I am extremely pleased at their results," the minister said.
Among them was Thakurdin. Happy and overwhelmed, she said that she couldn't believe that she did so well and she recalled that the preparations for the examinations were very hard.  "It was lots of work. I had to study till about 3 or 4 in the morning and then get up at 6 and start travelling from the Pomeroon to go to school in the morning. Sometimes, I had two to three lessons in a day. I would have to go to half of one and then half of another one, then Saturday [I] would spend the whole day in lessons."
She wrote the nine core subjects in the business stream and also other subjects like Spanish and Agricultural Science. After working so hard studying for the exams, she said that she would like to take a year off to relax and probably start university next year.
Thakurdin, who placed 13th overall in the country when she wrote the National Grade Six Assessment (NGSA) in 2008, had also topped the Pomeroon then. Although she obtained enough marks to secure her a place at Queen's College in Georgetown she opted to attend the Anna Regina school instead.
Dacia Chapelle, 16, who hails from Tapakuma Lake, another student from the Hinterland Programme, wrote 19 subjects and gained five ones and 17 grade two passes.
Her mother, Marva Chapelle, told Stabroek News that she was happy and elated that her daughter had done well. She said that being a single parent is hard and that she was glad that all her sacrifices for her daughter paid off. She also said that her daughter passed to go to Queen's College when she wrote the NGSA in 2008, but due to the death of her father she decided to send her to Anna Regina Multilateral. Chapelle added that her eldest daughter was always a promising student and is hoping to enter the field of medicine.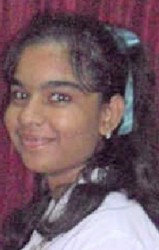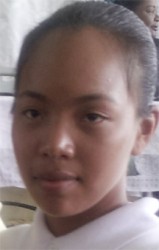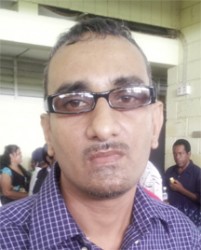 Ashleema Insanally, who is also from Pomeroon, obtained nine grade ones. Like most of her fellow students, Insanally secured a place at a top school in Georgetown but decided to attend the Anna Regina School.
Like her schoolmates, she said that she was happy to have done so well but added that she did not study too hard for the examinations.  Her words of advice for those students who will be sitting exams next year was for them to stay focused and start revision early.
Proud Headmaster of the school Lalljeet Ruplall told Stabroek News that he was extremely happy with the school's success, which he had expected. "I am not boasting, but I know we would have come out first and second. It was just for confirmation. The girl that got first, she came fifth in the country when she wrote the National Grade Six Assessment in 2008, and the girl who got second topped the country when she wrote," Ruplall noted.
He added that based on the National Grade Nine results and his personal assessments when he studied the students' schedule and how they were performing, he knew they would be successful.
Anna Regina Multilateral continues to maintain an excellent record of churning out top performers. In 2001, David Gooray obtained 10 grade ones and was named top CXC student of that year, while in 2007, Shafraz Sharief was declared the top CSEC student with 14 grade ones.
Around the Web