It has been five years since Tenisha Morgan mysteriously vanished and many still believe that she is the key to the alleged murderous rampage of the now dead Rondell 'Fineman' Rawlins and execution style killing of his sister, which occurred in the months following her disappearance.
While there is no concrete information on the whereabouts of the woman who was at the time heavily pregnant with Rawlins' child, Crime Chief Seelall Persaud says that if the police get the opportunity they still want to question her.
"If someone gives us a location where we can access her, we will go because we still want to interview her on what she knows about the gang and its activities," Persaud said.
Persaud stressed that police are no longer looking for Morgan. Up to February 2009, police had identified her as a "person of interest."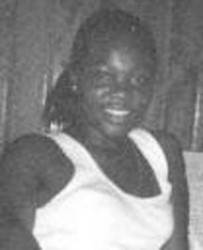 The Crime Chief ex-plained to Stabroek News that the police were at one time looking for her not only in relation to her disappearance but to ascertain whether she was involved in murder.  Persons had held the view that since she was the girlfriend of Rawlins, who was at one point the country's most wanted man, she may have information on his activities and crimes he would have committed. He said that the police had some information about Morgan "that suggest some things" but he opted not to elaborate.
Persaud stressed that one has to understand that the force wants to prevent massacres and killings such as the ones which occurred after the young woman's disappearance. It has repeatedly been said that the attack on Police Headquarters and the killings in Lusignan were fueled by Morgan's disappearance.
"We want to prevent something like this from happening again, that is our main concern," he said while noting that Morgan may be able to assist in this regard.
Based on the information available, the then 18-year-old left her Friendship, East Coast Demerara on January 18, 2008. She was heading to Georgetown to stay with relatives in Kitty until she was ready to deliver her baby. However, while at the Berbice bus park, she began experiencing labour pains and was reportedly placed in a taxi by public-spirited citizens. That was the last time she was seen.
Her mother, Waple Morgan subsequently gave police conflicting information about telephone conversation she had with Morgan after she went missing, which did not correspond with telephone records which were shown to her.
The woman had told police that her daughter, during one of the calls, had said that she was stuck on a dam surrounded by bush with a river on one side. However, an aerial search by police came up with nothing.
Following the woman's disappearance, a man purporting to be Rawlins, contacted the police and warned that if Morgan was not returned safely, he would create mayhem.
The Joint Services subsequently declared in a statement to the media that they did not have the teen in their possession.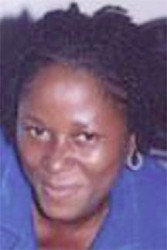 On January 25, 2008, unknown persons launched an attack on Police Head-quarters at Eve Leary, injuring two policemen in the process. Hours later, a gang of men dressed in dark coloured clothing stormed homes in 'Track A' Lusignan and began shooting, killing 11 men, women and children.
Earlier this month after seven hours of deliberation a jury found James Anthony Hyles and Mark Royden Williams not guilty of that crime and the Director of Public Prosecutions has appealed the outcome.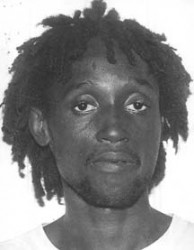 During the trial, their former co-accused Dwane Williams testified that he was part of a gang that was responsible for the killings and that the killings were in revenge for the disappearance of Morgan. He said 'Fineman' told him and others that they were going to "tek pay" for Morgan, who had disappeared.
While it is believed that Morgan's disappearance is what sparked the Lusignan Massacre, there are some that believe that it may have also played a part in the Bartica massacre committed on February 19, 2008, the killing of Lindo Creek miners in June of that year as well as the March 10, 2008 slaying of Marcyn King, Rawlins' sister.
Several months later in August 2008, following months of frenetic pursuit, Rawlins was killed during a shootout in an unfinished structure at Kuru Kuru, Linden-Soesdyke Highway. Escaped prisoner and murder accused Jermaine 'Skinny' Charles, who was with him at the time, was also killed that day when members of the Joint Services opened fire on them after reportedly tracking them for several hours.
Suriname
While there are still unanswered questions as to where Morgan is and why she has not returned home, particularly after Rawlins' death, there are reports that she is living in Suriname. When asked about where she might be, the Crime Chief told Stabroek News that the last information available to the police was that she was spotted in the neighbouring Dutch territory. Since then, the police have heard nothing on where she might be. It is also unclear where the child might be.
Based on what this newspaper had been previously told, the child might either be living in Suriname or in Berbice, where some of Morgan's relatives are.
Persons with knowledge of the case said that from all indications it appears as though Morgan occasionally visits Guyana. If this is true, law enforcement officials may have difficulties tracking the woman as she could be leaving and entering Guyana via the "back track" route and not via the ferry at the Moleson Creek crossing.
A source told this newspaper that up to about two years ago, Morgan was seen walking along a city street. "Tenisha look the same way. Same face and everything," the source said adding that no one knows if she had given birth to a boy or a girl and where the child might be. The source expressed belief that the child was delivered in Suriname and may still be there.
While noting that she is "the key to this story," the source said there is still a sense of fear when it comes to Morgan and the activities of Rawlins. "Sometimes you have to let sleeping dogs lie," the source said. From all indications there is no mention of Morgan in her home community or in neighbouring Buxton where Rawlins lived.
Stabroek News was unable to reach the relatives of Morgan and Rawlins. When this newspaper inquired from residents, they quickly said that they were unsure if the families still resided there. They said that they are not seen and it is believed that they are no longer living in the village.
The source said that some relatives are residing in Berbice.
Marcyn King
Who killed the mother of three and why? These are questions outstanding years later and while there are suspicions, no one was ever held and charged or fingers pointed at the possible perpetrator.
Asked about this case, the Crime Chief said that there have been no further details on this case, including the motive. He said that the police have evidence that King's murder is linked to Morgan's disappearance. He said that this came out in the recently-concluded trial of Hyles and Williams.
A source that this newspaper spoke with said until now, the authorities have said nothing about King's death. Stabroek News was told that the woman's relatives do not check with the police to see if there are any developments because it is a waste of time. "Police will tell you the same thing over and over," the source said, while adding that King's death could have been a ploy to get to Rawlins.
King, 36, was shot dead on Republic Street around 5:30 pm as she made her way to her D'Anrade Street, Newtown, Kitty home. She had just left her workplace at Rentokil Guyana Limited, where she was a supervisor.
Reports are that a brown car drove up alongside the woman and a man exited. He shot the woman twice before fleeing the scene.
Several persons close to the case told this newspaper that it will make no sense digging up the past as in the end more families will suffer. There is information out there but people are afraid to get involved because of the potential backlash it could lead to and the many lives it will change, they said.
Around the Web