Carifesta XI held from August 16-25 in Paramaribo, Suriname had approximately thirty participating countries from the Caribbean Community (Caricom), Union of South American Nations (Unasur) and other delegations from as far as Asia. Guyana was part of the grand festival and the contingent consisted of fifty to sixty members sponsored by the Ministry of Culture, Youth and Sport and a number of other independent artists who also represented Guyana.
Guyana participated in a range of arts including: music, fashion, dance, craft, drama and culinary.
Stabroek News caught up with some of the cultural ambassadors who represented Guyana. Asked about their experience during the ten-day festival, this is what they had to say:
Jovanka Williams, Music teacher and musician with the National Steel Orchestra: "Carifesta XI was really great, had minor hiccups but overall it was a great experience. It's always a pleasure to represent ones country. I'm a member of the National Steel Orchestra of Guyana and we played at the Guyana Night, Battle of the Bands at Marriott Hotel and a few other small events. The Surinamese really enjoyed our performances and we loved the love we got from them as well. I think it's safe to say we were probably the most talked about item out of Guyana."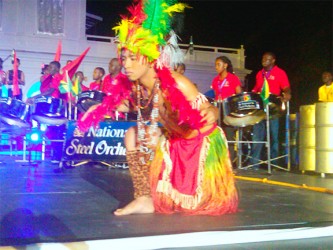 Mikel Andrews, Dancer: "Well, it was only awesome whenever we stepped out of the hotel and had to perform, since our performance had a lot of energy every time. Transportation was really hard but being a part of Carifesta 2013, I'm privileged, since many did not get the opportunity I got. Apart from the transportation and the old rundown Hotel Star Dust, which was about one and a half mile away from where all the activities of Carifesta took place, it was awesome. The dance workshops were amazing! I learnt a lot of dance moves that I would incorporate into my choreographs"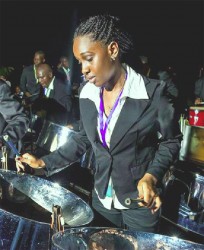 Roger 'Young Bill Rogers' Hinds, 2013 Chutney Monarch and Calypso singer: "I have to say Carifesta was really good – the cultural exchange and I met a lot of close friends in the arts. We all talked about how we can develop the arts and you know that is what Carifesta is about and in just being together with the Guyana Carifesta team was great."
Mark Luke-Edwards, Award winning dramatist and student of the Guyana National School of Theatre Arts and Drama: "I had a grand time. I went with the drama school whose students went separate from the fifty-man contingent. Our assignment was to perform an excerpt from Makantali. On arriving in Suriname we did not stay at the most upscale of hotels but we made the best of it and enjoyed ourselves nevertheless. We were scheduled to perform at 'On Stage Theatre' a very intimate theatre that could accommodate around one hundred but outside of that we attended other Carifesta events: Trinidad Night which was an okay show, but I felt the stage was too far from the audience. There was also a Youth Village that was heavily attended by the locals, the show that was put on was of fairly okay quality and some of the items I really enjoyed, specifically the dance routine done by the Surinamese Dance Group 'Mystical,' Scrappy, a Surinamese artist also performed.
"There was a fashion show and some other artistes and bands doing musical renditions of all genres and style. Haiti Night was headlined by the Haitian-born international artiste Wyclef Jean and that show was well attended, Wyclef's performance was fairly okay and well received.
"When moving around Suriname, some of the people seemed friendly and some seemed hostile, the liaison persons we worked with were very pleasant and polite. There was a Carifesta village in KKF where handcrafted items were on display, amongst other items, there was like a food court also and a literary section of which Guyana was well represented. All in all I enjoyed the trip and was privileged to have represented Guyana in another country and I really enjoyed our performance of Makantali."
Cameron Domainique, Dancer: "It was an experience too big to describe. As a youth these things are what you should experience in your life and I felt amazing, and privileged to represent my country and be a part of this festival. I have learned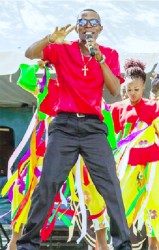 so much through the amazing workshops (in dance) and hope to excel in what I have been taught there."
Tivia Collins, Award winning dramatist: "For me Carifesta was an opportunity to network with other cultural ambassadors and learn through the various workshops something more about my art form. It was also refreshing to be among people who share similar interests and to see performances from across the region."
Luigi Ferreira, Student of the Guyana National School of Theatre Arts and Drama: "Travelling to Suriname was long we had a little hassle from the immigration upon entering Suriname, but the hospitality we received from the Surinamese persons we came in contact with was somewhat good.
"I was in the play Makantali which was written by Harold Bascom and I felt honoured being a part of it. It was kind of hard to perform because we hardly got enough rehearsals but I didn't think of it as a competition against other countries. What went through my mind at the time was that we were going to showcase one of our cultural plays… It was great to be part of the cast and I enjoyed it.
"For the taxi drivers… once they realise you're a foreigner they would try to charge you more than the actual fare. My best time was the Closing Ceremony of the Carifesta XI and just chilling with members of the cast was enjoyable to the max!"
Carol Fraser, Crafter and designer: "Well Carifesta had its ups and downs, for one I would like to see them do their research on designers before allowing them to showcase. The Opening and Closing ceremonies were exciting and the events like the Cultural Market did pull off, the exposure of arts and artists sharing their experiences were what made it extravagant."
Latoya Kellman, Dramatist and student of the Guyana National School of Theatre Arts and Drama: "My trip to Suriname as part of the National School of Theatre and Arts was overall good.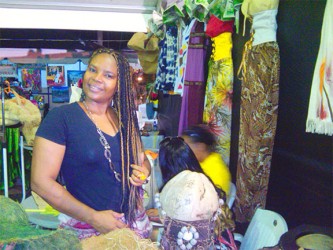 "Firstly, regarding rehearsals for 'Makantali' – it was as much as we could have afforded – 1 week. Our group of 13 worked tirelessly in getting as much practice which helped us tremendously.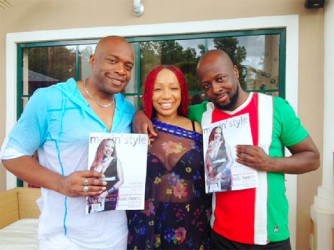 "Secondly, we arrived in Suriname on the 21st August; the immigration on Suriname's part was a hassle even though we identified ourselves as a group coming to perform for Carifesta we still had to wait in line.
"And in conclusion, our performance at On Stage Theatre on the 24th was indeed a success even though our crowd consisted of 15 persons or so. The excerpt sought to tell our audience about the story of a man (Makantali) who fed horses money and about his downfall 'Women-Ezme.' I really felt the emotions not only in my part as a storyteller but as a cast. I'm really pleased to be representing Guyana and being afforded the chance to showcase my talent. The hospitality received was very good. I also got a chance to appreciate the many talents we have as a Caribbean people especially the artwork that was on display at many events. I am looking forward to 2015's Carifesta that will be hosted in Haiti and stronger cultural items from Guyana."
Delecia Moonsammy, Musician with the Guyana National Steel Orchestra: "Well this was my first time in Suriname and the first time taking part in Carifesta. I must say Suriname is wonderful, great hospitality. Carifesta was amazing too. Lots of talent was present. I partook in a number of events, mainly with my band, National Steel Orchestra. We played at a number of places, like the Marriott, the Independence Square, Torarica, the embassy, etc. And the people here loved us. They never had pan music over here so that's why. Representing Guyana was great! I felt so proud of myself knowing I showcased Guyana and the people loved us. All in all it was a great experience and I'm sad it has come to an end."
Dominic Alleyne, 2012 finalist at 'Feel the Beat' dance competition, dance teacher: "I think Guyana's representation and Carifesta was an overall success because of all the activities and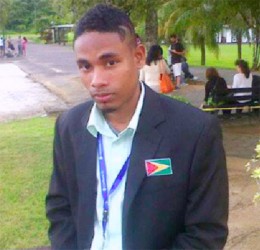 support from the people from all over the region. Every event I attended was supported by a lot of people and I am happy that I was a part of it."
Marissa Primo, 2002 Miss Guyana African Heritage Queen and student of the Guyana National School of Theatre Arts and Drama: "Well my participation was not major; however I was a member of the Makantali group at the On Stage Theatre. Like other members would have mentioned, we were very disappointed about the turn out, nevertheless we were awesome.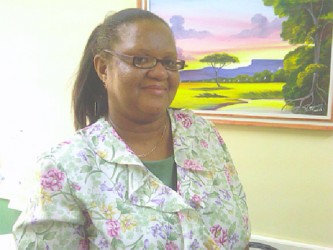 "The people over there are not so hospitable like I thought they should have been, their immigration service over there sucks that part of it makes you don't want to go by bus anymore.
"The best time was the closing night with the fireworks, which was beautiful. And one more thing – Some of the people especially the taxi drivers when they realise that we are not from there, they begin to overcharge which I think that was awful."
Sonia Noel, Fashion Designer: "The response in Suriname at the Carifesta events has been tremendous from some many people from different countries. My showing at the Grandeur Fashion event was one of my best presentations and the audience responded from outfit one to eighteen. It was a great feeling reconnected with so many of my Surinamese friends who supported me years ago… This entire event is even more special because I share our Caribbean aesthetic with my regional Creative Arts peers as I salute the mission of Carifesta XI, Culture for Development."
Lionel Bishop, Musician with the Guyana National Steel Orchestra: "First of all I must say that I was very happy to be there, Surinamese are very hospitable people. It is always a great feeling to showcase my craft which is steel band music and Carifesta XI gave me that opportunity, along with the other members of my band to not only promote the Guyana National Steel Orchestra but also promote Guyana to a greater extent."
Jamain Victor, Model and dancer: "Well for me I performed to my fullest. Along with my team we brought our best foot forward and really had a lot of experience at Carifesta – I personally felt as if it was my duty to bring Guyana's best and just representing my country made it all worthwhile. Adding to all that I was also a part of fashion due to my experience as the top model of Guyana and which broaden my interests in the arts."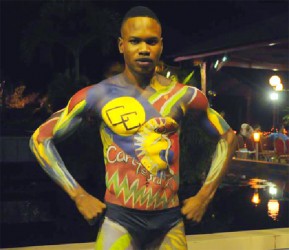 Stabroek News paid a special visit to the Principal of the Carnegie School of Economics, Penelope Harris who headed the school's delegation at the culinary presentations in Suriname. Harris in an interview, expressed her satisfaction at the productivity of the students and staff, she told this newspaper that the culinary arts section at the Grand Cultural Market and Trade Fair was amongst the most popular sections and Guyana was the gem.
"We had a very good response, especially from the Surinamese people who took an interest in our pepper pot, black cake and fruit cakes. Everything was sold out since day one and counting – everything: cheese straws, pine tarts, sausage rolls, buns. We had curry and roti which was a favourite; although Suriname has their own curry they took a liking to ours since this was a dish that was sold out. We didn't have enough for the demand," she said.
The Guyanese pepperpot, one of our national dishes was a best seller at the trade fair. Metemgee was also popular. Harris noted, "We bought the provisions and ingredients in Suriname to make many of the dishes, we didn't know if Suriname will be providing us with an oven so we brought cakes from Guyana. Some things like the cassareep for the pepperpot finished quickly and so it was a hassle to go get ingredients every day, it wasn't easy."
The Guyana culinary arts delegation took with them utensils and basic kitchen equipment. Suriname only provided the stove and gas.
The School of Home Economics was sponsored by the Ministry of Culture, Youth and Sport at Carifesta XI but the school also used its funds to purchase ingredients for the preparation of the meals. Harris indicated that the amount of money the school made at Carifesta went into reimbursing their account and it was enough to cover expenses since they had huge support from Surinamese and other interested food-lovers.
Harris highlighted to Stabroek News that the experience they all had at Carifesta was a learning exercise for Carnegie: "All was good, eighteen members – staff and students came under Carnegie and all of them got the exposure to different cultures, they got the opportunity to meet chefs and artists from around the globe and see demonstrations in the skills of the culinary arts. It was a learning exercise for staff and students."
"Our food is diverse so we appeal to a wide variety of culture. Apart from Suriname, everyone else was interested in the foods of Guyana", Harris concluded.
Penelope Harris in her office
Around the Web