The University of Guyana (UG) Council terminated the contracts of Bursar John Seeram and Chief Accountant Hazel Bentick on a recommendation given by Vice Chancellor Jacob Opadeyi, says University of Guyana Senior Staff Association (UGSSA) President Patsy Francis.
Both Seeram and Bentick had their contracts terminated recently in the wake of the completion of a special audit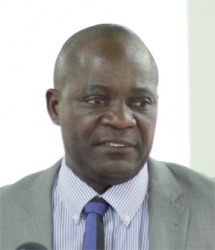 into the university's finances and the system used for its management. Both senior staff members had earlier been sent on administrative leave for the duration of the audit.
The findings of the audit, which was conducted by the University of West Indies (UWI) at Opadeyi's request, were presented to and scrutinised by UG's Council on August 22.
Stabroek News was reliably informed that the auditors found no instances of malfeasance, although it was determined that financial management regulations were not being adhered to.
It is believed that the decision taken by the Council to terminate the contracts Seeram and Bentick was taken as a result of the content of the draft report but Francis has called this move improper. Such a decision, she said, cannot be taken based on a document that is not final. Seeram, when contacted on Monday shared this opinion.
Attempts were made yesterday to gain clarification on the contract terminations from Opadeyi but he failed to immediately return calls made to his office.
Meanwhile, Seeram has indicated that he is saddened by the way he was treated, especially in light of the years of service he gave the university. He said that he did not intend on returning to UG after his contract expired next year and he was disappointed that his exit from the university came in the manner that it has.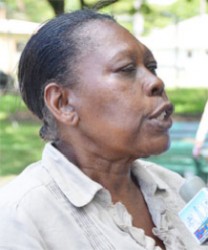 Seeram also said that he was more concerned for Bentick than himself. Bentick, however, who was only appointed Chief Accountant in April, has indicated that UG has done what it thought is best and it is time for her to move on with her life. Notwithstanding this position, she is convinced that the removal of herself and Seeram will not solve UG's problem, seeing that it does not have the requisite funds to support its activities.
Furthermore, she is of the opinion that whoever fills the positions of Bursar and Chief Accountant will be faced with the same challenges that both she and Seeram encountered.
Around the Web