After 3 hours of deliberation at the High Court, a jury this afternoon returned a unanimous verdict, finding murder accused Tyrone Rowe called 'Cobra' guilty of the 2010 murder of Troy Collymore.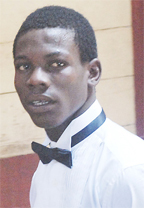 Rowe was subsequently sentenced to 78 years by Justice Navindra Singh.
Yesterday, Rowe had professed his innocence.
Thirteen witnesses were called by the state, including two eyewitnesses, one of whom had testified that Rowe was one of three men who had robbed him and others, resulting in the death of Collymore.
Tishana Lake presented the state's case, while Hukumchand appeared for the defendant.
Around the Web