The Secondary Competency Certificate Programme (SCCP) held its third graduation ceremony on Wednesday for 525 students from secondary schools and practical instruction centres from several regions.
The SCCP is a technical and vocational initiative that offers an alternative pathway for secondary school students. It is a corrective programme, implemented to address students' weaknesses in literacy and numeracy, especially those leaving primary schools.
At Wednesday's convocation ceremony, Assistant Chief Education Officer (Technical) Patrick Chinedu noted that the SCCP's achievements were not easy since each student has to demonstrate that he/she possesses the skills, knowledge and attitude for the world of work.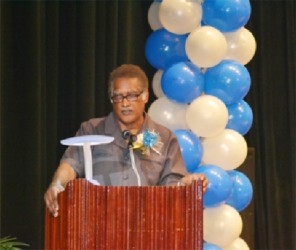 Students from centres in Georgetown and from regions One, Three, Four, Seven, Eight and Ten were presented with their certificates, a report from the Government Infor-mation Agency (GINA) said. Prior to that, on August 2, graduation ceremonies were held for students in regions Two, Five and Six, bringing the total number of graduates for the year to 1010.  Graduates were from schools including Freeburg Secon-dary, St Mary's High and Carmel Secondary in George-town; North West Secondary in Region One; St. John's and Parika/Salem Secondary in Region Three; Plaisance and Diamond Secondary in Region Four; Bartica Secon-dary in Region Seven; Paramakatoi in Region Eight and Wisburg and Kwakwani Secondary schools in Region 10.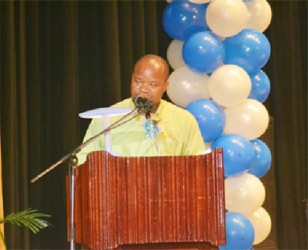 The SCCP seeks to improve students' attendance, reduce school drop-outs, shore-up equity and enhance quality and relevance in the area of technical and vocational education at grades nine and ten. It aims to increase access to quality technical and vocational education; produce more skilled persons available for the job market and enhance employers' access to a more skilled workforce, the press release said. The programme has been designed to focus on what students can do in the workplace on completion of training. It also serves as an alternative pathway for the acquisition of knowledge, skills and desirable attitudes to prepare students for further training and/or the world of work, the press release said.
Chinedu revealed that the ministry is working on making TVET a household name particularly since it is viewed as training for those who are not academically inclined.
The ministry is also committed to meeting the requirements of the Caribbean Association of National Training Agencies and CXC which will facilitate the delivery of a labour market relevant to the Caribbean Vocational Qualification (CVQ), both at the technical institutes and secondary schools. Further, the ministry is advancing towards ensuring that secondary schools are able to deliver CVQs from September 2014.
Regarding the initiative, SCCP Co-ordinator Aubrey Overton said since the start of the programme in 2009 there has been a favourable impact on the delivery and image of technical education. These include the sustainability of the TVET programme, economic growth and poverty reduction, reduction in gender bias, improvements in student punctuality and attendance. Students are also better prepared to sit the CSEC and some have become entrepreneurs. Overton also pointed out that the SCCP has gained recognition from the United Nations as a promising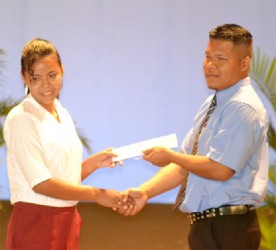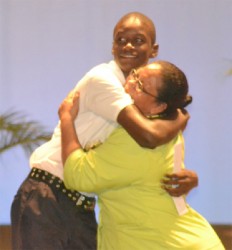 practice, and there are plans to replicate it in other countries.
The programme aims to develop technical competencies and enhance students' functional literacy and numeracy starting at Grade Nine; equip them with  citizenship, life and vocational skills to support national development, expose them to a modularized career education programme with emphasis on supervised work experience/work attachments and/or related projects; support and develop students' potential in good occupational, environmental, health and safety practices, and develop their problem-solving and creative thinking skills through project work. Students are required to pursue the core subjects of Language and Communi-cation, Mathematics, Integrated Science, General Studies and choose one option from Agricultural Science, Industrial Technology, Home Economics and Visual Arts.
Around the Web