Four Black Bush Polder men were yesterday charged with murdering Lesbeholden man, Jeewanlall Deonarine in a crime that has shocked and divided the agricultural community.
Carlton Chaitram, 37, of Mibicuri, South Black Bush Polder; Rajesh Singh, 38, of Lesbeholden, North Black Bush Polder; Nazim Azimulla, 42, of Johanna, South Black Bush Polder and Kumar Mangru, 17 all made their appearance Before Magistrate Rhondel Weaver at the Mibicuri court, Corentyne.
In the packed courtroom, the quartet was read the charge of murdering  Deonarine, called 'Bingle', 50, of Lot 12 Lesbeholden, South Black Bush Polder. The men were not required to plead after the charge was read.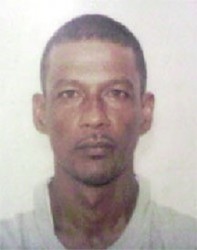 The men were represented by Ganesh Hira.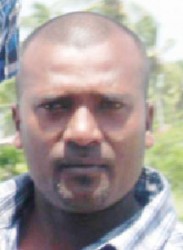 Hira told the court that during last Tuesday his clients were taken into custody at Whim. He also told the court that on Friday the men were released on station bail of $150,000. However, they were re-arrested and charged.  He stated that the prosecution file was sent to the Director of Public Prosecutions for advice on two occasions. He was at the time making an application for statements to be released to the defence.
Police Prosecutor, Corporal Althea Solomon in reply said that statements from the case cannot be disclosed at this time. She explained that it is a preliminary inquiry into the death of  Deonarine which is to be conducted and not a trial. Hence, statements are not to be disclosed. She stated further, that guided by a  ruling by the Chief Justice, unless a witness requests to refresh their memory, the prosecution cannot release any file or statements.  In the preliminary inquiry, once a witness's memory is refreshed, counsel can make an application for statements.
Magistrate Weaver ruled against Hira's application.
Deonarine was beaten during a confrontation at a shop on October 5th. He sustained a cavernous wound at the back of his head and blood was coming through his nose. He was found dead at around 10 pm. He was reportedly attacked by a gang of men who were consuming alcohol.
Totaram Dhanraj, the deceased's son-in-law had told this publication that, he along with Deonarine and another person went to purchase cigarettes. His father-in-law and the driver of their car, PFF 8720, remained behind whilst he went to purchase the cigarettes. However a man, who was drinking started to rough him up while he was entering the shop. After he was punched to the face he ran and went off in the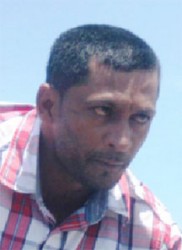 car. However, Deonarine stayed behind and there was a confrontation with the men in the shop who reportedly dealt him several lashes to his body.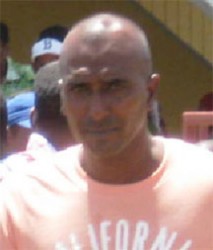 A post-mortem (PM) examination performed on the body of Deonarine stated that he died from shock and cerebral haemorrhage. Pathologist Dr Vivekanand Brijmohan performed the PM.
Reports said that before tragedy struck, the 50-year-old man and his family were celebrating his wife's birthday and a farewell for his son-in-law.
The matter was adjourned  to the 5th of November 2013 at the Mibicuri magistrate's court.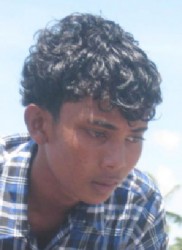 Around the Web